For the first time since October 2009, Germany saw Consumer Price Inflation fall in January. Missing expectations for the 2nd month, Germany's deflationary 0.5% drop in CPI is the worst deflation since July 2009 and comes just 3 weeks after Europe broadly entered the dreaded deflation spiral of doom so many status quo economists are terrified of.
Oops...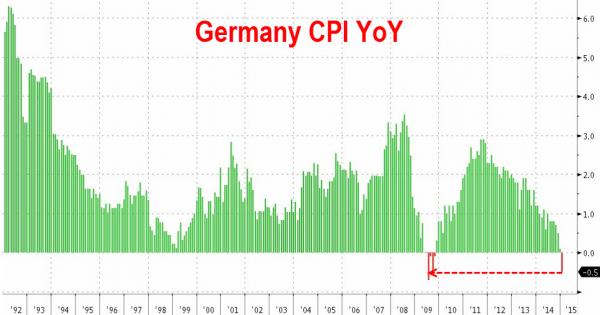 Just a good job Draghi unleashed Q€ ... oh wait inflation expectations have tumbled since then too...
and stocks are sliding on the news...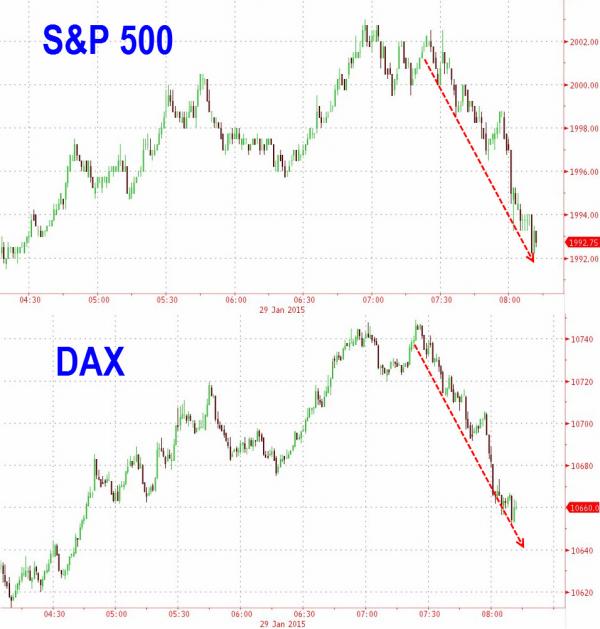 Charts: Bloomberg