Despite the endless media onslaught, which courtesy of Apple's hundreds of billions in cash is nothing but the biggest new product paid infomercial-cum-publicity stunt to roll out the latest new "revolutionary" wearable smartwatch, confirmed by the "media mentions" chart below...
Media mentions of Apple have skyrocketed 40% since December, while Samsung has stayed flat http://t.co/J3A0vuJ0oy pic.twitter.com/2a2VQi0JJ2

— Michelle Coffey (@m_cof)

https://twitter.com/m_cof/status/576481858596253696
... a just released Reuters/IPSOS poll shows that the vast majority of Americans are greeting the new Apple watch with nothing but iYawns. The poll reveals that 69% of Americans are they are not interested in buying the gadget, with 47.8% responding "not at all interested."
Ipsos surveyed 1,245 Americans online between March 9 and March 13. The data was weighted to reflect the U.S. population and has a credibility interval of plus or minus 3.2 percentage points. Only 14.8% responded they are "somewhat interested", and a further 9.7% are "very interested."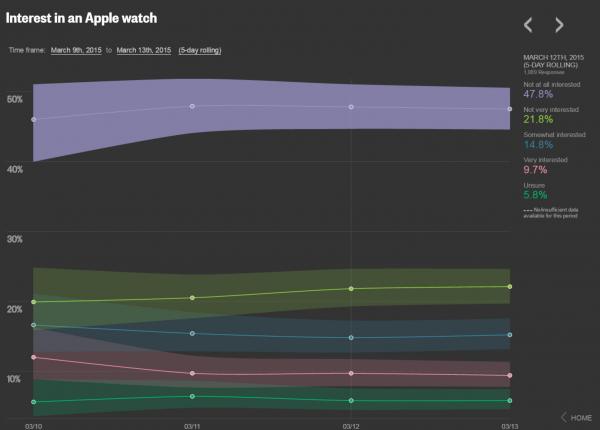 And most troubling for Apple is that perhaps with the memory of the just as "revolutionary" Google Glass dud, "More than half of respondents, 52 percent, agreed with the statement that smartwatches are a "passing fad."
Not what Tim Cook wanted to see.
As Reuters notes, "initial demand for the watch is expected to come primarily from existing iPhone users, but its wider success is seen depending on whether developers create enticing apps tailored to the device, so-called killer apps."
Apple is among several large tech companies looking to jumpstart a new market for "wearable" electronic devices. Samsung Electronics, Sony Corp and LG Electronics have all released their own smartwatches, many of them powered by software developed by Internet company Google Inc.

 

But consumers have yet to cotton to the notion of wearable devices. Google recently halted sales to consumers of Glass, a $1,500 screen attached to glasses which were routinely mocked for their awkward appearance.

 

Roughly 4.6 million smartwatches were sold globally in 2014, according to research firm Strategy Analytics, a fraction of the more than 1 billion smartphones sold worldwide.
The graphic below shows just how massive the smartwatch field has become, and how initial buzz is so critical to determine any one watch that could become the standout.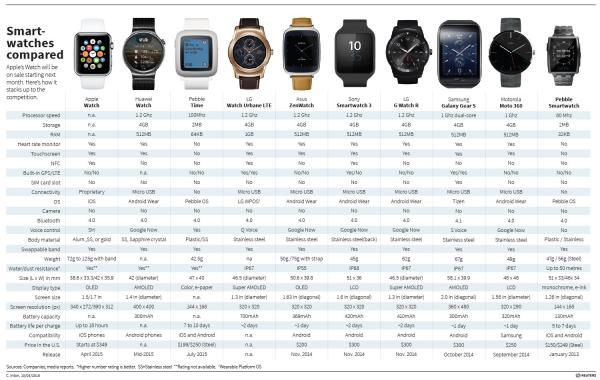 This is troubling as more than half of respondents, or 54%, "disagreed" that they are more interestin purchasing an Apple Watch than some other kind of smartwatch: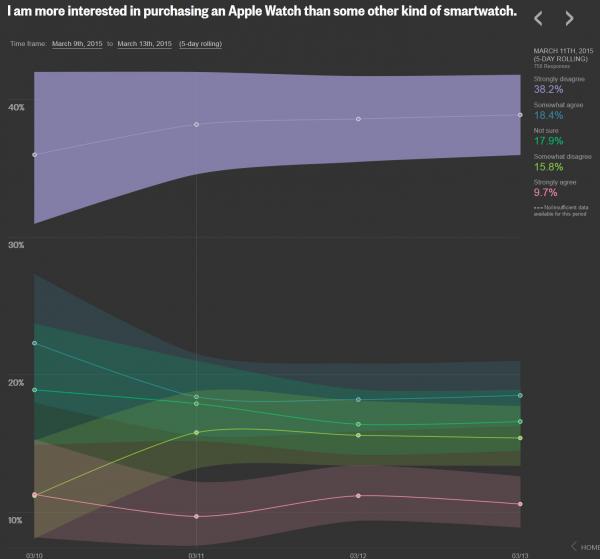 If even Apple, and its (in)famous marketing savvy and loyal fans, is unable to determine the clear winner, then suddenly the case for the much needed "ecosystem boost" that has proppeled the stock massively over the past 6 months (mostly on the back of Apple's own debt-funded stock repurchases) is looking very shaky.
As Reuters further adds, "some 46 percent of respondents said that the Apple Watch had a "cool factor." But only 29 percent said they were more interested in purchasing an Apple Watch than another brand of smartwatch."
Analysts expect that Apple will sell between 10 million and 32 million watches in 2015. If the initial disappointing feedback is anything to go by, the final number will be substantially less.
Which means back to the drawing board for the company which deals as much in fads, hype and "aspirational buzz" as in actual products, which will be that much more challenged to provide the next iteration of a "must have" smartphone, not so much due to decline of inherent evolutionary features, but simply due to battery life and chemistry limitations.
Oh well, there is always the Howard...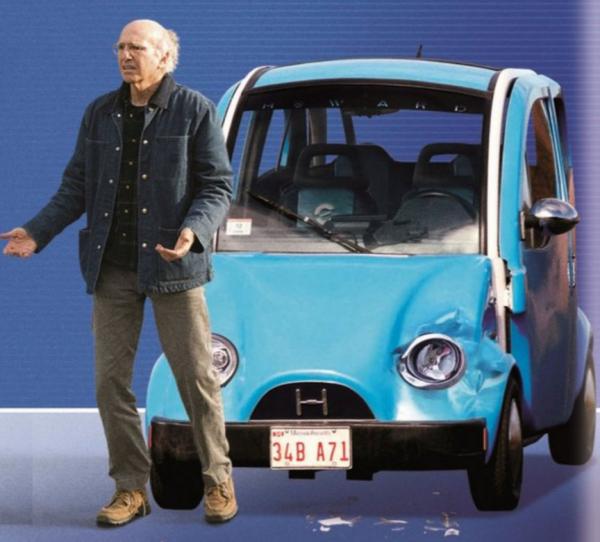 ... pardon, iCar.