Bloomberg today announced the composition and 2016 target weights for the Bloomberg Commodity Index (BCOM). Launched in 1998, BCOM is a highly liquid and diversified benchmark for the global commodities market. There will be no new commodities added or removed as a result of the annual reconstitution.
The new target weights will be used to determine the Commodity Index Multipliers for 2016. The new multipliers will be calculated on the fourth business day of 2016 and used to express the percentage weights in U.S. dollar-denominated terms.
Target weights of all BCOM components for 2016, as well as their comparative weights in 2015, are provided in the table below: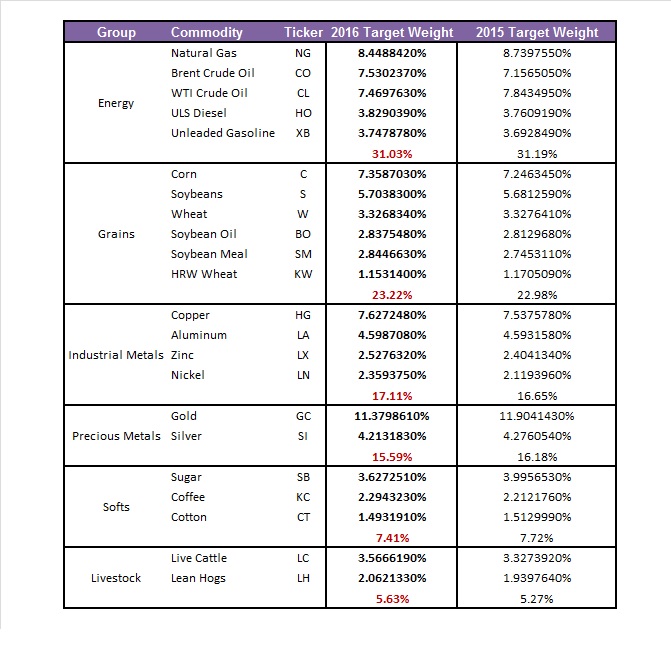 On an absolute basis, Brent Crude Oil will have the largest weight increase in 2016, rising from 7.16% to 7.53%, surpassing WTI Crude Oil which will decline from 7.84% to 7.47%. Brent Crude Oil overtakes WTI Crude Oil for the first time since its inclusion to BCOM in 2012. Gold will decrease the...
More