Can Gold free itself from the H&S- lock?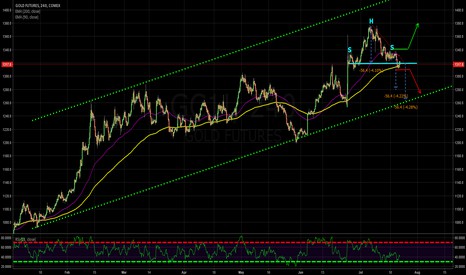 Gold0.00%% is fighting with the EMA 200. Will Gold0.00%% lose the fight, a bearish-shortterm-Turnaround-pattern in form of a H&S would appear. The TPs of the H&S are: 1278/1260.
Can the EMA 200 be defended, then the consolidation seems to be finished.
Only Prices above the shoulders (1340$) will brighten the shortterm trend. --> TP would be the former Top @ 1375$ .