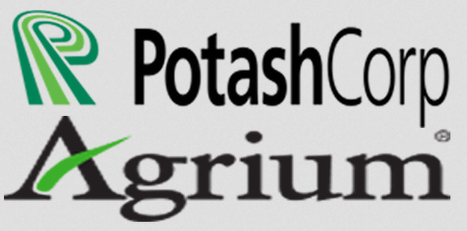 The amazing part of the merger of equals is that Potash (POT) and Agrium (AGU) appear oblivious of any regulatory risk. The weak market isn't helping the stocks, but Potash is actually right back to the $16 level before the proposed merger. 
My guess is that anybody listening to the merger conference call realizes that the two companies have no plans for any regulatory hiccups that will undoubtedly ask Agrium to unload potash and potentially some retail operations. Reuters highlights that the U.S. has huge regulatory concerns while the the company itself made the case for regulators with charts that simplify the issue. 
The two largest firms in any industry typically don't merge. Why this chart was probably good for promoting the deal to shareholders, the reality is this is exactly what regulators don't want to see.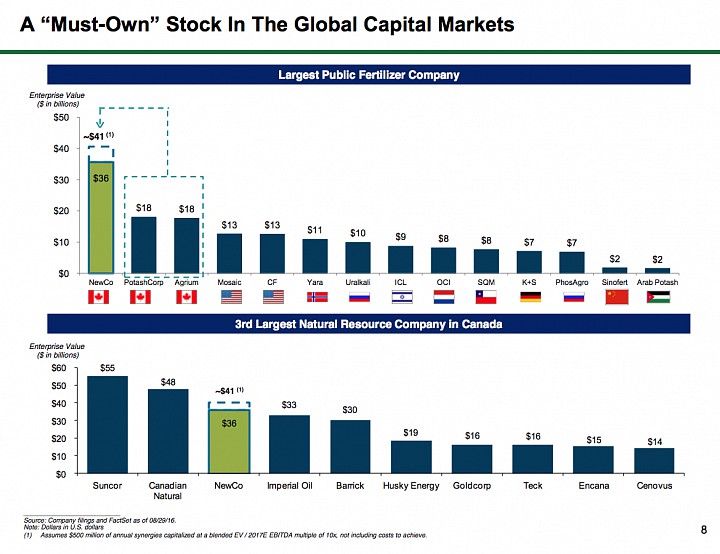 One thing is clear, if the company can manage to get regulator approval the stock probably is a "must own". If not, Potash probably doesn't hold $16 as the company wastes more time and money on a failed merger. 
Disclosure: No position