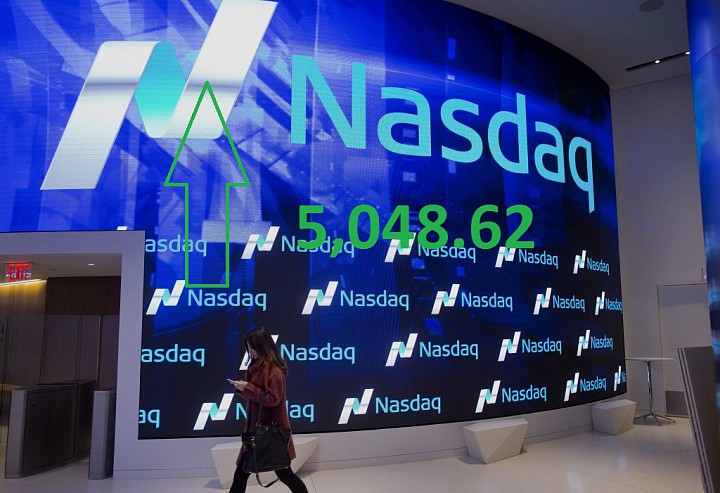 The Nasdaq surged above the 5,000 mark again Friday morning and is within striking distance of its all-time high.
The index, home to prominent techs like Apple (NASDAQ:AAPL)  , Facebook (NASDAQ:FB), Google (NASDAQ:GOOGL)  and Microsoft (NASDAQ:MSFT), went as high as 5,034 in early trading.
The Nasdaq closed at a record of 5,048.62 on March 10, 2000. It hit its highest level ever that same day: 5,132.52.
The surge in tech stocks and biotechs -- another prominent sector in the Nasdaq -- has raised concerns that the stock market may once again be too frothy just like it was fifteen years ago.
Federal Reserve chair Janet Yellen conceded earlier this week that stock prices are at the high end of historical levels -- but she stopped short of warning of another market bubble.
Stocks are having one of their best weeks of the year -- largely due to the Fed hinting that future rate hikes will likely be small and gradual. The Nasdaq is leading the way It's up more than 3% so far this week. 
Today's chart:
APPLE (NASDAQ:AAPL) : 127.83 +2.06%
FACEBOOK (NASDAQ:FB) : 83.83 +1.31%
GOOGLE (NASDAQ:GOOGL) : 566.03  +.42%
MICROSOFT (NASDAQ:MSFT) : 42.82   +1.24%