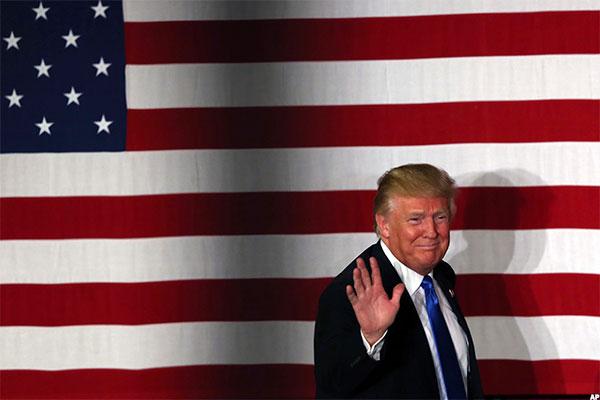 Editor's note: This story was originally published at the start of the Republican National Convention in July. With Election Day almost here, it's worth taking another look at where you should be investing under a President Trump. Also, check out what Donald Trump's policies would mean for the U.S. economy.
Bullish about Donald Trump winning the White House? Then maybe you should bet on it. That's not really possible in the United States, of course, but you can always buy stocks instead.
We've put together a portfolio of 15 stocks experts think should do well under a Trump presidency. So, the more it looks like he might be elected, the more lift these stocks should get.
Each week until the election, we'll be checking back in with the portfolio, measuring the performance of each of these investments, which, in turn, could also give us some indication of Trump's chances...
More