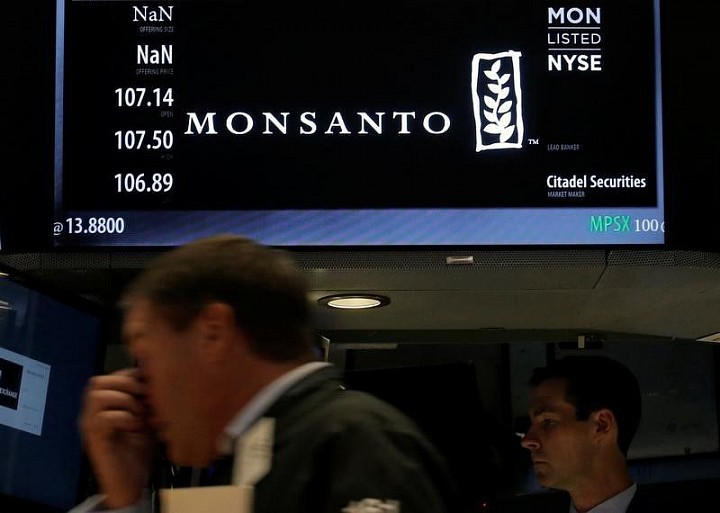 FRANKFURT/NEW YORK (Reuters) - Chemicals and healthcare group Bayer AG (BAYGn.DE) is poised to announce the acquisition of U.S. seeds company Monsanto Co (MON.N) on Wednesday for more than $66 billion, clinching the biggest deal of the year, people familiar with the matter said.
By accepting Bayer's offer, the largest cash acquisition proposal on record, Monsanto is set to give the German company a shot at grabbing the top spot in the fast-consolidating farm supplies industry, combining its crop science business with Monsanto's strength in seeds. It will also set the stage for the deal to be closely scrutinized by antitrust regulators.
The breakthrough in negotiations, which follows more than four months of talks, came after Bayer further improved on the sweetened offer of $127.50 per share in cash it disclosed last...
More