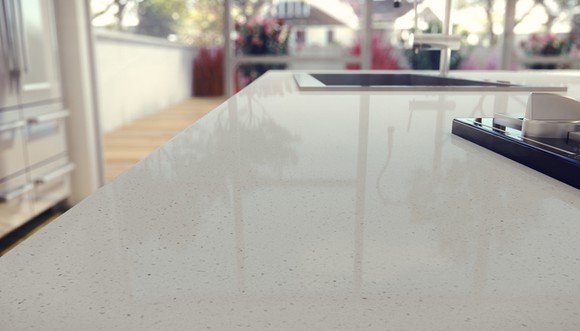 Image source: Caesarstone Sdot-Yam.
What: Shares of Caesarstone Sdot-Yam (NASDAQ: CSTE), a manufacturer of engineered quartz surfaces, slumped on Monday following the announcement that CEO Yos Shiran is resigning from the company. At 3:15 p.m. ET, the stock was down about 12.5%.
So what: Shirin informed the company that he is resigning in order to pursue other interests. He will continue to serve as CEO for three months as Caesarstone's Board of Directors searches for the company's next CEO. Shares of Caesarstone have tumbled over the past year, losing about 42% of their value including today's drop. It's unclear whether the poor stock performance had anything to do with the resignation.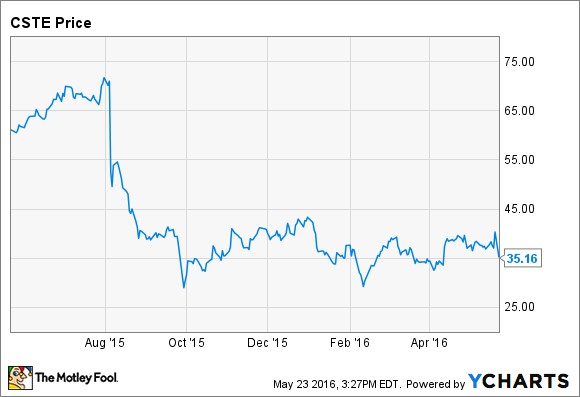 Caesarstone's Chairman Yonathan Melamed praised Shirin's contribution to the company: "We were fortunate to have him lead the Company to many notable achievements since his appointment as CEO in January 2009. Yos' extraordinary vision, business acumen and leadership guided Caesarstone to its position as the global countertop market leader with a strong brand recognized around the world, innovative products, a culture of excellence and position for continued growth in the future."
Now what: Unexpected CEO departures are usually not good news, and investors are punishing shares of Caesarstone as a result. Earnings per share declined in 2015 despite revenue growth, and the company's performance hasn't been any better so far this year. During the first quarter, the company reported a 28% decline in EPS. Going forward, Caesarstone will need to find a new CEO that can return the company to earnings growth.
Something big just happened
I don't know about you, but I always pay attention when one of the best growth investors in the world gives me a stock tip. Motley Fool co-founder David Gardner (whose growth-stock newsletter was the best performing in the U.S. as reported by The Wall Street Journal)* and his brother, Motley Fool CEO Tom Gardner, just revealed two brand new stock recommendations. Together, they've tripled the stock market's return over the last 13 years. And while timing isn't everything, the history of Tom and David's stock picks shows that it pays to get in early on their ideas.

Click here to be among the first people to hear about David and Tom's newest stock recommendations.
*"Look Who's on Top Now" appeared in The Wall Street Journal in Aug. 2013, which references Hulbert's rankings of the best performing stock picking newsletters over a 5-year period from 2008-2013.