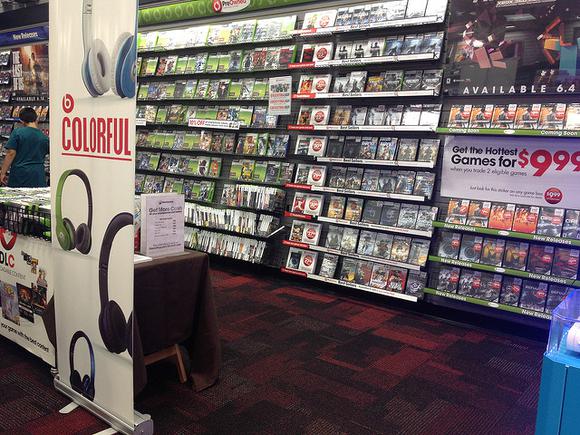 The rationale behind GameStop (NYSE:GME) existing as a business, let alone as an investment, is over. With gaming transitioning to a digital download format, the need for an expansive specialty retailer selling hard copies of gaming titles is quickly fading. While an innovative company might be able to figure out a way to evolve into a business that grows with the times, GameStop has instead chosen a path that ensures it will only exist as a much smaller, wholly irrelevant entity.
Downloads taking it down
New game software revenue tumbled more than 10% in the fiscal fourth quarter ending Jan. 30, accelerating a decline that saw sales fall 6% across all of 2015. And the outlook isn't much better, with total sales expected to drop as much as 7% in the first quarter, though GameStop says they will eventually even out as the year progresses. Heck, they could also end up 3% higher, too!
Of course, it thought 2015's total sales could be as much as 4% higher, and we see how that worked out, but the reason for GameStop's optimism is what should have investors worried.
GameStop finds itself at a juncture much like the one that faced Netflix (NASDAQ:NFLX) several years ago: It's once-thriving DVD movie rental business was increasingly transitioning to a digital streaming model, so it could either evolve with it, or find itself in a position like Blockbuster. Netflix chose evolution, making the jump not only to providing streaming movies, but also creating...
More