Trade with confidence. Are you a professional trader? Be the first to get the alert with Benzinga Pro's real-time newsfeed and audio squawk and never miss an opportunity again.
Don't miss the chance to try it FREE today.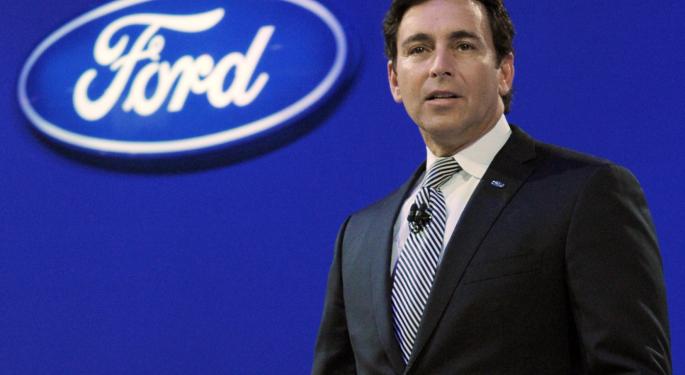 Shares of Ford Motor Company F 1.32% were trading lower by more than 2 percent on Tuesday after the company reported its April U.S. auto sales data.
Ford said its total U.S. auto sales rose 4 percent year-over-year to 231,316 units.
CNBC's auto expert Phil LeBeau pointed out that Ford's recorded 4 percent gain in sales is "slightly" below Edmunds.com's estimates for a 4.5 percent gain.
LeBeau noted that for more than a year, trucks and utility sales are becoming an increasingly important component of the overall sales mix, particularly at Ford. He pointed out that Ford recorded a 12.6 percent gain in F-series truck sales as the company is "finally getting the full year rotation in terms of sales and production of the F-series" at various production facilities.
On the other hand, LeBeau said "people are just moving away from cars" and this isn't unique to Ford. Nevertheless, the automaker did report a 11.5 percent decline in car sales in April.
© 2016 Benzinga.com. Benzinga does not provide investment advice. All rights reserved.