Corn Jne CBoT Long Play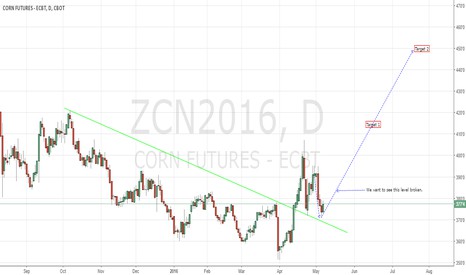 Price did make the pull back down to its supportive level after all and bounced from same support during Thursday's session after which a follow-through materialized during Friday's session. Nothing much changes in our bias on the development of this price and we keep our outlook unchanged to the upside.
However, we are not yet completely out of the woods and on track with this chart. During the coming week we want to see the 385 level broken and a decisive settlement of the price above same 385. After that we can go looking for a exact path towards our first target at around the 415 level and to our second target at around 450.
Bottom-line we are looking for a 15% or more swing up of price from its current levels.