Short Interest in Nvidia has reached its 15 year highs.
The metric indicates that market participants are expecting its stock to plunge going forward.
Gauging from Nvidia's current market position, its short interest could surge further.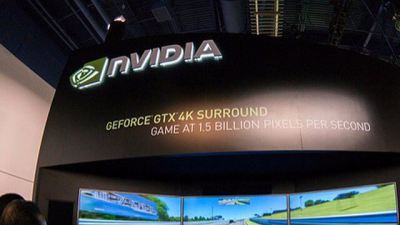 Graphics technology giant NVIDIA (NSDQ:NVDA) has been extremely rewarding for shareholders over the past year. Its shares have surged by 67% over the past 12 months alone primarily driven by strong financial growth quarter after quarter. Now that the stock is hovering near its 10 year highs, the question that everyone's asking is: Will this rally continue or will it fizzle out going forward? I believe that analyzing the short interest data would allow us to have a better understanding of what lies ahead for Nvidia shareholders.
Short interest data
Let me start by saying that short interest is the aggregate number of short positions that are yet to be covered. The data is released by FINRA on a bi-monthly basis. A sharp rise in the metric suggests that traders and speculators have rapidly accumulated short positions hoping that the stock price would plunge going forward. In contrast, a sudden drop in the metric suggests that there has been a sharp unwinding of short positions, as market participants no longer see a further downside in the stock. So the metric basically illustrates the general market sentiment relating to any particular stock that's on our radar.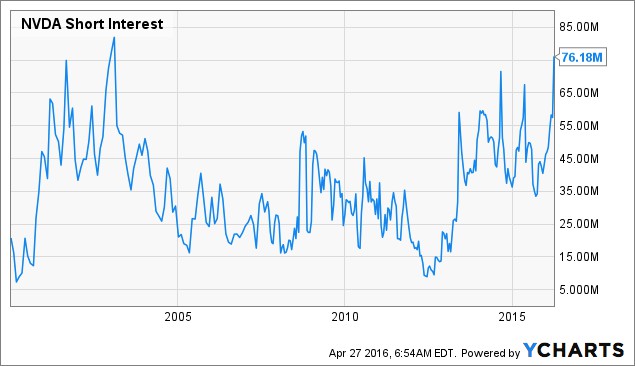 If we take a look at Nvidia's short interest data in the chart above, it's clear that there has been a sharp 32% increase in short positions over a period of just 15 days...
More