Most Anticipated Earnings This Week
Via EarningsWhispers, investors should anticipate a few notable results this week: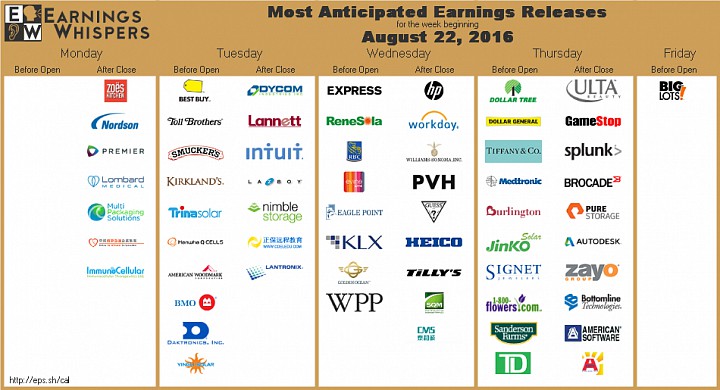 Expect:
High risks for NMBL, ReneSola (SOL).
Hit or Miss with BMO, TD, BBY, and Tiffany (TIF)
Steady results from DLTR and RY (Royal Bank).
GameStop and Splunk's (SPLK) result may go either way. GME is likely to disappoint. SPLK may beat. Autodesk (ADSK) rarely misses.