When it comes to bad press about a company, shrewd investors are able to read between the lines and think for themselves. However, most people aren't sophisticated observers of news and they tend to take headlines at face value. And that's when buying opportunities are born.
An extremely attractive contrarian play now is Johnson & Johnson (JNJ - Get Report) , the health care giant based in New Brunswick, N.J. The stock is dirt cheap, pays a high dividend, and is poised for market-beating gains this year. Ignore the gloomy "groupthink" and buy this bargain Big Pharma stock ahead of the company's next earnings report.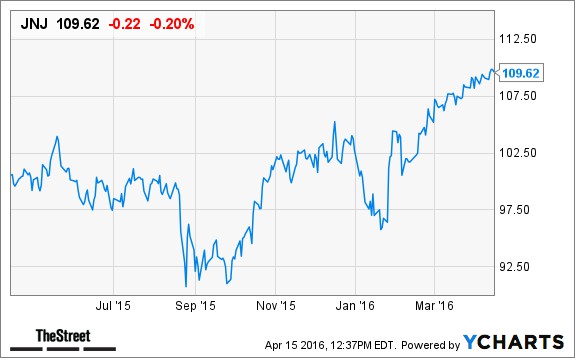 Johnson & Johnson is scheduled to report first quarter 2016 earnings on April 19. The average analyst estimate is for Johnson & Johnson to post earnings-per-share (EPS) of $1.65, compared to $1.56 in the same quarter a year ago. And yet, Johnson & Johnson's trailing 12-month price-to-earnings (P/E) ratio is only 20.02, which is low compared to major competitors Colgate-Palmolive (46.79) and Pfizer (29.17), and to the industry (22.04).
Johnson & Johnson last month began settling a host of lawsuits and legal claims alleging that its now-discontinued hysterectomy...
More