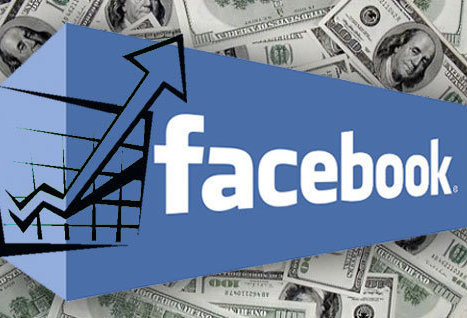 Mark Zuckerberg is staring down naysayers who hammered Facebook Inc.'s stock after its debut two years ago.
Facebook shares are poised to reach a new high today after the social network topped its record close from March of $72.03 in extended trading. Fueling the rise: The company showed again that mobile advertisements are powering revenue and profit.
Facebook yesterday posted second-quarter sales that surged 61 percent to $2.91 billion, exceeding analysts' average estimate of $2.81 billion. Mobile promotions accounted for 62 percent of ad sales, up from 59 percent in the prior period. Net income more than doubled to $791 million, with profit excluding some items at 42 cents a share, above the projection of 32 cents.
The results drove Facebook shares to as high as $75.45 in extended trading, after rising 2.9 percent to $71.29 at yesterday's close in New York.
http://www.bloomberg.com/news/2014-07-24/facebook-poised-to-hit-record-high-after-quarterly-gains.html