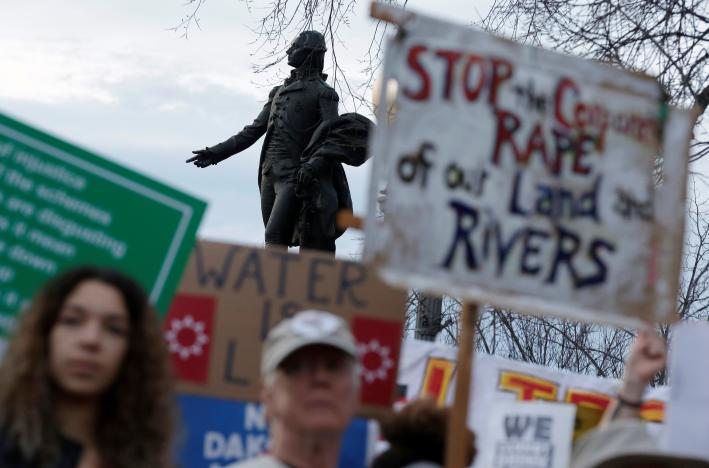 A U.S. federal judge denied a request by Native American tribes seeking a halt to construction of the final link in the Dakota Access Pipeline on Monday, the controversial project that has sparked months of protests from tribal activists seeking to halt the 1,170-mile line.
Judge James Boasberg of the U.S. District Court in Washington, D.C., at a hearing, rejected the request from the Standing Rock Sioux and Cheyenne River Sioux tribes, who had argued that the project will prevent them from practicing religious ceremonies at a lake they say is surrounded by sacred ground.
The U.S. Army Corps of Engineers last week granted a final easement to Energy Transfer Partners LP (ETP.N), the company building the $3.8-billion Dakota Access...
More