Crude oil heads downwards – Technical Analysis – 04/05/2016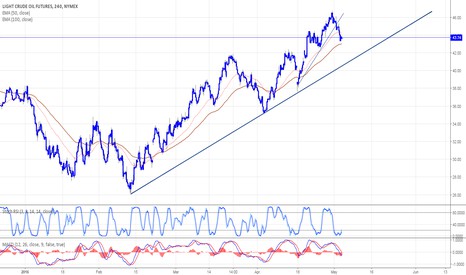 Target: 40.65
Risk: 44.30

The intraday bullish trend line was broken, and the price falls under negative pressure and potential visit to 40.65 areas, getting negative signal by MACD , while stochastic attempts to stop the current negative pressure.

Trading below the exponential moving average 50 supports continuing the negative pressure on the intraday basis, on the other hand, breaching 44.30 level will push the price to return the main bullish trend and head towards 50.00 initially.


www.fxhighway.com
https://www.facebook.com/fxhighwaycom/
https://twitter.com/

FXHighway mobile App:
Android: https://play.google.com/store/apps/details?id=com.fxhighway....
IOS: https://itunes.apple.com/WebObjects/MZStore.woa/wa/viewSoftw...