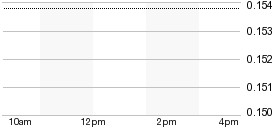 DENVER, CO and HOUSTON, TX--(Marketwired - October 07, 2015) - Escalera Resources Co. (ESCR) announced today its intention to voluntarily delist its common stock from The Nasdaq Stock Market ("Nasdaq") due to the Company's non-compliance with the minimum stockholders' equity and closing bid requirements for continued listing on the Nasdaq Capital Market.
On August 20, 2015, the Company received a non-compliance letter from Nasdaq notifying the Company that it no longer met the minimum stockholders' equity requirement for continued listing on The Nasdaq Capital Market. The Company was granted the opportunity to submit a plan to regain compliance by October 12, 2015, however, the Company has decided that it will not be submitting such a plan and, instead, request voluntary delisting of its common stock from Nasdaq. The voluntary decision to delist from Nasdaq was taken following the Company's review and consideration of several factors including the non-compliance letters received from Nasdaq for the continued listing requirements, the benefits generated by the maintenance of the listing, the Company's current stockholders' equity and common stock price, and the likelihood of ongoing non-compliance with the Nasdaq listing requirements given the Company's lack of capital raising opportunities and current liquidity position.
The Company intends to file, on October 19, 2015, Form 25, Notification of Removal from Listing and/or Registration under...
More