Alibaba Group Holding Ltd. -- already the most acquisitive Chinese company this year -- is about to be armed with another $8 billion for deals as it seeks to transform itself from an e-commerce site into an Internet behemoth.
Purchases could span mobile applications such as Snapchat Inc., an Internet-television provider like Roku Inc., smaller content studios such as Lions GateEntertainment Corp. and even cloud-software companies such as Akamai Technologies Inc. (AKAM), according to CM Research. A case can also be made for acquiring Yahoo! Inc. (YHOO), which owns a stake in Alibaba, though other transactions are more likely, said Yahoo shareholder Ironfire Capital LLC.
How Alibaba will branch out beyond China and e-commerce has been one of the key questions among investors attending the roadshow before its U.S. initial public offering this month. It's already invested in companies including car-booking service Lyft Inc. and ShopRunner, an online retailer. In addition to the cash Alibaba will raise in the IPO, it will be able to borrow money for acquisitions, which CM Research estimates may result in about $50 billion of spending capacity.
"They're going to have a hell of a lot of firepower, as much as some of the best U.S. companies," Cyrus Mewawalla, director of research at London-based CM Research, said in a phone interview. "I think they want to build an Internet ecosystem like Apple or Google, and e-commerce is just the start."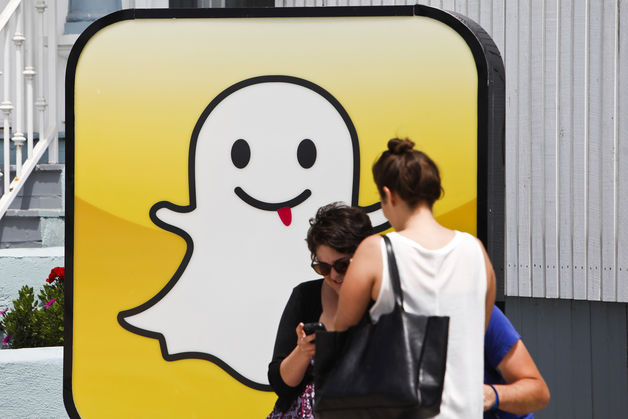 Paul Kranhold, a spokesman for Alibaba at Sard Verbinnen & Co., declined to comment on the company's takeover plans.
Beyond Amazon
Alibaba, China's biggest e-commerce operator, has been described as a mixture of Amazon.com Inc. and EBay Inc., with its online retail marketplaces accounting for more than 80 percent of revenue. The company's prospectus discusses wanting to grow beyond e-commerce and offer more products and services, much in the way Google Inc. expanded beyond search and Facebook Inc. grew to become more than a networking site for college students. Growth areas targeted by Alibaba include mobile offerings and data and cloud-computing technologies.
"I don't think Alibaba wants to be a carbon copy of Amazon," Eric Jackson, founder of Ironfire Capital in Toronto, said in a phone interview. "They seem to be wanting to spread all their bets around."
Record IPO
Alibaba and its selling shareholders are seeking to raise as much as $21.1 billion when the company lists on the New York Stock Exchange in what will be a record-setting U.S. IPO. That implies a $163 billion valuation, making it the third-most valuable Internet company traded in the U.S., after Google and Facebook, which have market values of $396 billion and $198 billion, respectively.
The shares Alibaba sells may generate about $8 billion in cash for the e-commerce company, on top of the about $9 billion it held as of June 30.
Investors have been curious about the company's ability to expand through mergers and acquisitions beyond China, according to two of them who attended the roadshow earlier this week at the Waldorf Astoria in New York. As the roadshow continued to Boston yesterday, more fund managers asked about the company's dealmaking strategy, according to two separate people who attended.
Youth Market
Mobile-messaging apps such as Los Angeles-based Snapchat or Waterloo, Ontario-based Kik Messenger may be suitable targets for Alibaba.
"They'll probably want to look at Kik to cover the youth market in messaging," Jackson said. Kik Messenger was released in 2010 and now has more than 150 million users, according to its website.
Snapchat, the third-most popular app among millennials, was near a round of funding at a valuation of about $10 billion, Bloomberg News reported Aug. 26. While Snapchat was said to have held fundraising talks with Alibaba that have since ended, a person familiar with the matter said that Alibaba has left the door open to pick up discussions after its IPO.
Representatives for Snapchat and Kik declined to comment.
Web TV
Alibaba might also be interested in Internet TV, in terms of both content and software, said Mewawalla of CM Research. A small studio such as Lions Gate, which has a market value of $4.5 billion, or privately held Roku are logical takeover candidates, he said.
Today, Lions Gate shares rose 1.3 percent to $33.34, the highest since November.
Roku makes set-top boxes that connect TVs to the Internet so users can stream services such as Netflix. It was weighing an IPO this year, though a decision to move ahead hadn't been made, people familiar with the matter said in February.
As Alibaba also looks to invest in cloud application and infrastructure software, Mewawalla said Red Hat Inc. (RHT), Intuit Inc., Rackspace Hosting Inc. and Akamai are among a longer list of possible acquisitions.
"It's a technology that the U.S. is still relatively strong in and China is relatively weak in," he said. "Therefore, I think Alibaba could get a number of cloud infrastructure players."
Red Hat, valued at about $11 billion yesterday, specializes in open-source software and services. Intuit, the $24 billion maker of TurboTax, has been diversifying into software for tablets and smartphones.
Build, Buy
Rackspace is a $5.7 billion cloud-computing company that CenturyLink Inc. is seeking to acquire, according to people familiar with the situation. Akamai, another long-speculated takeover candidate, valued at $11 billion, helps make websites and online videos load faster.
"If Alibaba wants to move into Internet TV, it either has to build its own content-delivery network or buy something like Akamai," Mewawalla said.
Today, Akamai shares climbed 1.4 percent to $62.05, the highest since June.
Representatives for Red Hat, Rackspace, Lions Gate, Roku and Intuit declined to comment. A representative for Akamai didn't respond to a phone call or e-mail seeking comment.
It would make sense for Alibaba to buy Yahoo, though Alibaba may be reluctant to do such a "big, splashy deal," said Jackson of Ironfire Capital.
Yahoo Play
Sunnyvale, California-based Yahoo, which is selling shares in Alibaba's trading debut, will retain a 16.3 percent stake in the Chinese company and much of Yahoo's value is tied to that stake. If Yahoo sold those remaining shares, it would have to pay a large amount of taxes, whereas it wouldn't if Alibaba instead acquired Yahoo, Jackson said.
"There's basically $12 billion in tax savings that Alibaba can get, which others can't," he said, adding that Alibaba could then choose to sell Yahoo's core business to a private-equity firm such as Silver Lake Management LLC, which also owns shares of Alibaba. Silver Lake is the firm that teamed up with Michael Dell last year to take Dell Inc. private.
A representative for Silver Lake declined to comment. A representative for Yahoo didn't respond to a request for comment.
It's a "more elegant way" for Alibaba to buy back its shares from Yahoo and lower the price, saidRyan Jacob, manager of the Jacob Internet Fund, which owns Yahoo stock.
"It's a long shot, but you could make a pretty strong case for it just in terms of how the numbers work," Jacob said in a phone interview.
He noted that while Alibaba has tended to opt for minority stakes over full takeovers, it's possible that could start to change after it lists in the U.S. In its prospectus, Alibaba cited instances where it started out by investing in a company, only to acquire it in time.
"They're not going whole hog -- not yet anyway," Jacob said. As far as potential investments oracquisitions, "anything that's integral to the Internet they want to be a part of. They're very vast in their scope, so I wouldn't preclude any company, whether it's media, e-commerce or Internet services."