Against expectations of a 0.5% rise year-over-year, Mexican retail sales tumbled 0.2% YoY - the biggest drop since Oct 2013. However, the peso is spiking as soon as this data hit, Banxico stated it would increase its FX hedging program by $4 billion.
From bad to worse...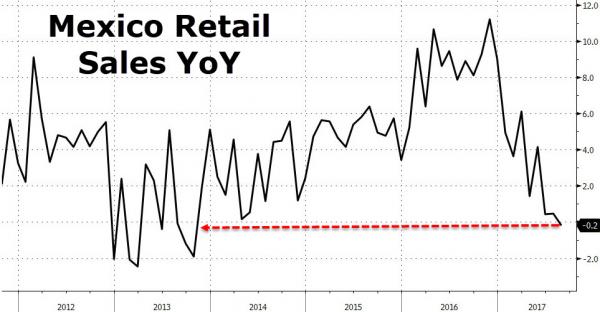 But The Central Bank beats dismal data...
Banxico says in statement it is increasing the amount it auctions in forex hedges for a total outstanding of $5b.

"Recently the foreign exchange market in our country has registered episodes of greater volatility, which has been reflected in a depreciation of the local currency against the dollar and in a slight deterioration of the conditions of operation of said market:" Banxico

Banxico will start on Thursday with a $1b auction. Subsequently and through Dec 6, it will auction $500m every week
Sending the peso soaring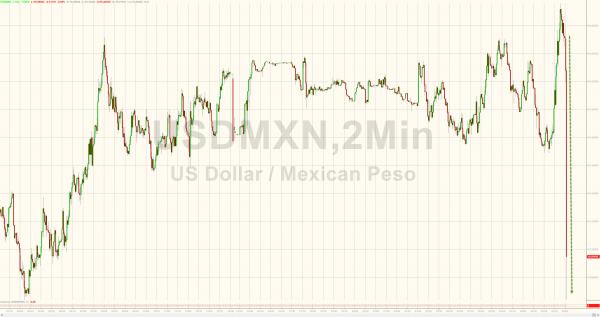 It appears the recent selloff in the peso apparently is making the Mexican central bank uncomfortable in terms of its impact on inflation.