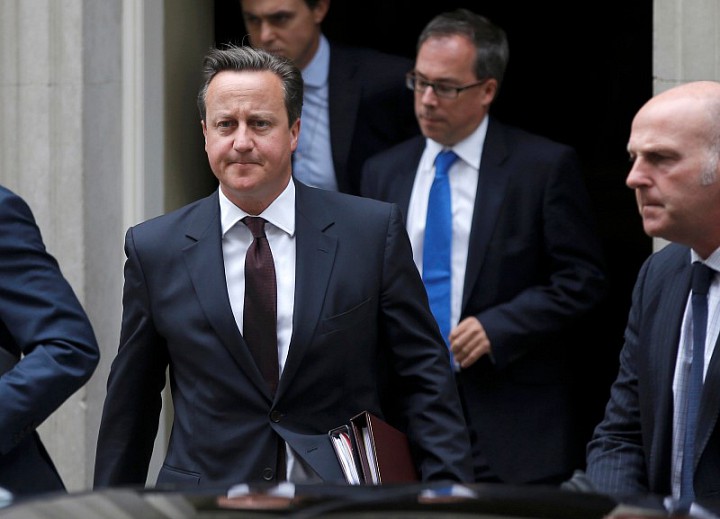 By William James and Kylie MacLellan
LONDON (Reuters) - Britain has killed two of its own nationals who had been fighting for Islamic State (IS) and plotting attacks on British soil, in its first air strike in Syria, Prime Minister David Cameron said on Monday.
Despite not having a parliamentary mandate to take military action in Syria, Cameron told lawmakers that, as an act of self-defense, Briton Reyaad Khan had been targeted and killed in a precision drone strike in the country.
Cameron said the strike was carried out by a British Royal Air Force (RAF) remotely-piloted aircraft in August and that two people traveling with the man, including another Briton, Ruhul Amin, were also killed.
"There was a terrorist directing murder on our streets and no other means to stop him," Cameron said. "We took this action because there was no alternative."
The air strike was "entirely lawful", he said.
Amnesty International's UK Director Kate Allen said it was
"extremely alarming that the UK has apparently been conducting summary executions from the air.
"In following the United States down a lawless road of remote-controlled summary killings from the sky...
More