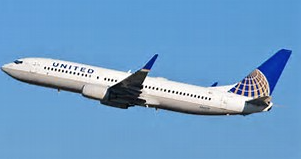 After the close, United Airlines (UAL) reported that Q2 earnings beat analyst estimates by $0.05. The airline highlighted the following metrics for the quarter:
Reports Q2 (Jun) earnings of $2.61 per share, $0.05 better than the Capital IQ Consensus of $2.56; revenues fell 5.2% year/year to $9.4 bln vs the $9.39 bln Capital IQ Consensus.
Q2 consolidated passenger revenue per available seat mile (:PRASM) decreased 6.6% and consolidated yield decreased 6.1% compared to the second quarter of 2015.
In the quarter, UAL repurchased $694 million worth of its common stock, representing 4.4% of shares outstanding.
United Airlines probably does the stock a disservice by focusing on the PRASM number instead of the pre-tax margins. The real to an airline is mirroring revenue metrics with costs metrics. What got airlines in trouble in the past was focusing on only capacity growth and hence the revenue portion of the equation. 
After buying 4.4% of the outstanding shares during one quarter alone, the airline authorized another $2 billion share buyback. The stock remains an incredible buy as the cash continues flowing into the coffers and valuation remains incredibly cheap at only $16 billion. 
Disclosure: Long UAL