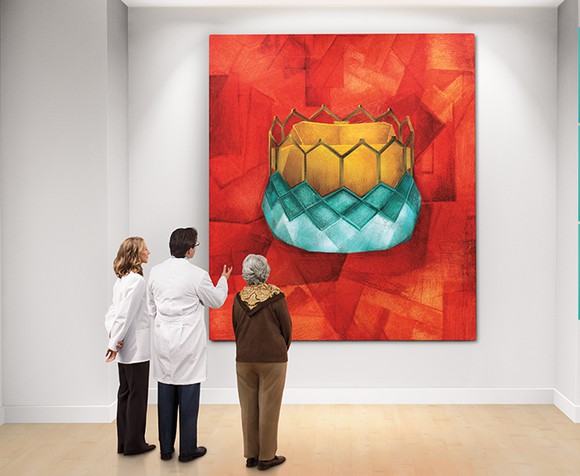 The FDA has approved the use of Edwards Lifesciences (NYSE:EW) Sapien 3 transcatheter heart valve in a key group of heart disease patients. The regulator's green light for the use of the Sapien 3 as an alternative to open heart surgery in patients at intermediate risk could double its use, providing the company with a significant sales and earnings edge over competitor Medtronic (NYSE:MDT) in this growing market. Should you be a buyer of its stock?
The backstory
Aortic stenosis, a narrowing of aortic valves that can lead to heart failure, affects 1.5 million Americans. Currently, most patients are treated via surgical aortic valve replacement, or SAVR, a procedure that involves replacing the narrowed aortic valve with a mechanical valve or a tissue valve.
Although SAVR is still commonly used to treat patients for whom surgery is a low or intermediate risk, high-risk patients are increasingly being treated via a new, less-invasive procedure known as transcatheter aortic valve replacement, or TAVR. TAVR involves inserting a valve within the narrowed valve using a catheter inserted via the femoral artery in the groin or through a small chest incision. Because the procedure doesn't require surgically opening the chest, recovery time and surgical outcomes can be improved, especially in frail patients.
Because of its advantages, adoption of TAVR has been growing -- a boon for both Edwards Lifesciences and Medtronic, the two largest manufacturers of TAVR valves. Edwards Lifesciences manufactures the top-selling Sapien valves, while Medtronic markets the Core Valve.
Moving the needle
Despite TAVR only being used in high-risk patients until now, sales from its transcatheter heart valve therapy (THVT) segment, already account for over half of Edwards Lifesciences revenue. In Q2, global THVT sales grew 48.7% to $418.6 million and U.S. sales were up 71.5% to $246.4 million.
The robust second-quarter performance led management to boost its THVT revenue guidance for this year by $100 million. Edwards Lifesciences now expects underlying growth to exceed 30%.
"Overall...
More