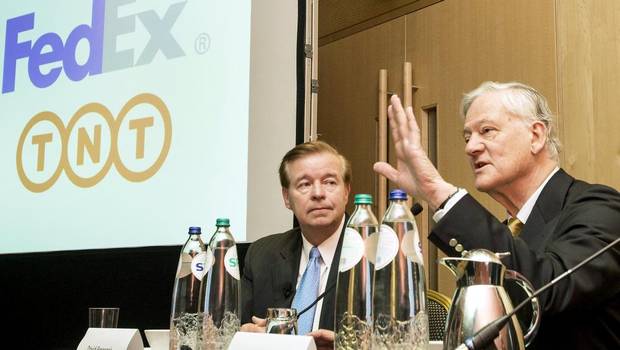 FedEx  (NASDAQ:FDX) Corp. on Tuesday said that finally they are agreed on buying the Dutch packaging - delivery company TNT Express NY for $4.8 billion in all-cash deal. This step will make the company to positioned itself for a big boost from the emerging and highly demanding European e-commerce business .
FedEX is already running it;s air-express delivery operation in Europe but when it comes to ground-delivery business it lags behind. The main reason to buy TNT is to established it's ground-delivery ( door to door) road network in Europe .
As per Michael Glenn , FedEx's executive vice president of marketing development :
"The combination of FedEx's existing network and TNT's broad door-to-door road network will offer tremendous opportunities for us as a result of enhanced coverage, a broader portfolio, obviously, better pickup and delivery cost; and, obviously we're very excited about those opportunities,"
Comments by the readers :
"If regulators blocked the UPS/TNT deal why would they go for the FDX/TNT deal? Smaller footprint my but(t). It still creates similar competitive pressures on smaller delivery firms."