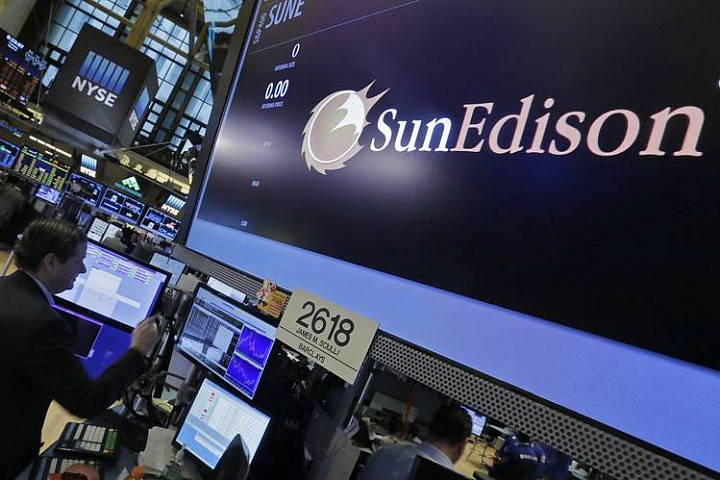 Solar-energy company SunEdison Inc. SUNE 64.82 % plans to file for bankruptcy protection in coming weeks, a dramatic about-face for a company whose market value stood at nearly $10 billion in July.
The company is preparing a chapter 11 filing and is in talks with two creditor groups to obtain a loan to fund its operations during the process, according to people familiar with the matter. Creditors are likely to take control of the company and its portfolio of power projects, the people said.
SunEdison, whose stock has plunged in recent months, would rank among the largest financial collapses in recent years. The company, based about 20 miles outside St. Louis, used a combination of financial engineering and cheap debt to grow to be one of the country's biggest developers of renewable-power plants.
But a proposed $1.9 billion takeover of residential-rooftop installer Vivint Solar Inc., VSLR 1.51 % which was terminated last month, was unpopular with investors. Meanwhile, falling oil prices caused a broad selloff for energy stocks, and capital-market...
More