"Don't Breathe," a low-budget horror film from Sony Corp., led the box office in its North American debut, ending a three-week run for "Suicide Squad."
The critically praised movie collected an estimated $26.1 million in U.S. and Canadian theaters, researcher ComScore Inc. said Sunday in a statement, outdrawing three other new releases, including a biopic about President Barack Obama. Warner Bros.' "Suicide Squad" dropped to second place with $12.1 million.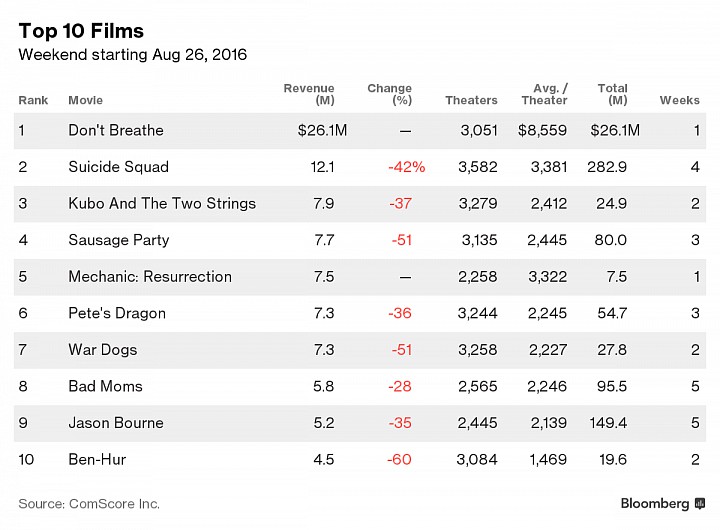 Typically a slow time for cinemas, the last days of summer are an opportunity for lower-cost films to squeeze into theaters after most of the big Hollywood movies have played out. Several smaller pictures benefited from the chance, while "Don't Breathe" continued a tradition of horror movies shining in the last...
More