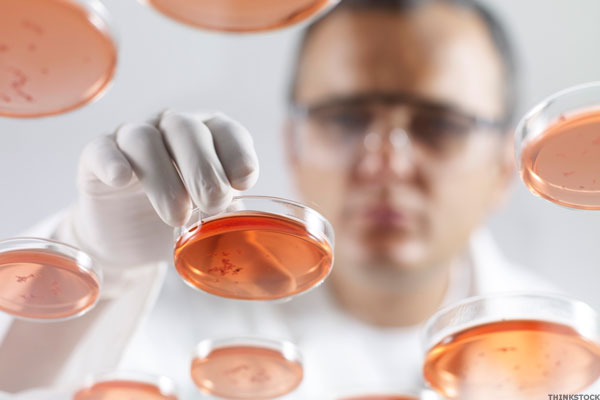 CAMBRIDGE, Mass. (TheStreet) -- The heady days when a biotech company cancelling investor meetings was interpreted as a very good thing -- perhaps a sign of a takeover in the works -- appear to be over.
Zafgen (ZFGN) shares sank 35% to $22.15 Monday after the company cancelled a non-deal roadshow set for Tuesday organized by the investment bank RBC Capital, according to Bloomberg. Zafgen also cancelled an investor dinner for Wednesday with host Maxim Group.
Investors are assuming the meetings were called off because something has possibly gone wrong with Zafgen's lead drug, beloranib. A phase III study of beloranib is underway with initial results expected in the first quarter of next year. Beloranib is...
More