Summary
Crescent Point possesses high-quality, long-life assets with a long history of accretive growth.
The company has an experienced, cohesive management team with a track record of value creation.
It offers best-in-class operational efficiencies, cost controls and production growth.
Quality Assets with a Long History of Accretive Growth
Calgary-based Crescent Point Energy (NYSE:CPG) is an oil and gas exploration, development and producer of light and medium oil and natural gas, with assets in Western Canada and the United States. These assets deliver attractive rates of return even at current oil prices.
Crescent Point began trading on the TSX Venture Exchange as a junior exploration and production (E&P) company in 2001. In its first full year of operations in 2002, the company increased average daily production to 1,974 barrels of oil equivalent per day (boe/d) from 275 boe/d in 2001.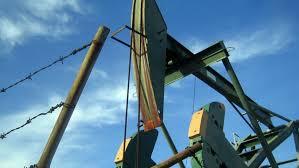 Source: Crescent Point Energy
Crescent Point has good exposure to large resource plays and low-risk development opportunities with strong economics. The company's production base is 90% weighted to crude oil and liquids. While the company is Saskatchewan focused, with approximately 75% of its production coming from that province, it has a large and growing inventory of properties and related assets in the provinces of Alberta and Manitoba and the states of North Dakota, Montana, Colorado and Utah. The company's properties in Canada include the Alberta, Manitoba and Viewfield Bakken, Beaverhill Lake, Shaunavon and Viking light and medium oil resource plays. In the United States, its properties include the Uinta Basin, North Dakota Bakken/Three Forks, and Flat Lake Bakken resource plays.
Source: Crescent Point Energy
Crescent Point has emerged as the fourth-largest independent oil producer in Canada by aggressively growing its production every year since it began operations, from virtually nothing in 2001 to a 2015 year-end exit-rate production of 175,000 boe/d.
It has achieved this growth both organically and through a series of strategic acquisitions, turning into a dividend-paying company along the way (2009) and attracting a strong investor following. The company exercises a disciplined acquisition strategy, targeting medium-to-large E&P companies with contiguous (whenever possible), long-life, high-quality reserves, stable production profiles and significant development upside.
The company has a massive inventory of 22 billion barrels of original oil in place (3% recovered to date), 7,500 high-quality drilling locations (excluding net locations from its Legacy Oil & Gas and Coral Hill Energy acquisitions), with proved-plus-probable reserves of 928 million boe (Reserve Life Index: 15.5 years) and proved reserves of 600 million boe (RLI: 10.1 years), located in high-return asset bases with payouts of less than two years. Even in this low oil price environment, it plans to drill 600 wells in 2016.
Serial Acquirer
Crescent Point is arguably the most acquisitive oil company in the Canadian energy patch. This is a key factor driving its production growth. My one knock against the company relates to its acquisitions, not in terms of the quality of the assets, which are excellent, but in terms of the execution. As a serial acquirer, it has repeatedly tapped the public markets with share issuances to fund its acquisitive thirst. This has contributed to a choppy and range-bound share price performance for years. The stock's current beta, at 2.07, is more than twice the market average and, despite growing its production rapidly every year, Crescent Point's share performance has been disappointing, even before the oil-price crash. For more than six years, from April 2008 to June 2014, just before the crash in crude, Crescent Point shares were range-bound, trading between C$35 and C$45 per share. While it has consistently paid an impressive dividend yield, I and other investors have been frustrated by the lack of capital appreciation.
Since 2012, half of the company's reserve growth has come from acquisitions. Crescent Point's recurrent equity issues to fund the purchases has diluted EPS, CFPS, production-per-share growth and, as a result, shareholders as well. In addition, until last August, Crescent Point had a dividend reinvestment program (DRIP). Because of the juicy yield and enticing discount, the DRIP program was heavily subscribed to, which meant that the company had to issue even more shares to fund its DRIP, thus further diluting shareholders.
The company seems to have got religion on this issue. Crescent Point Founder and CEO Scott Saxberg has asserted that the company's forward focus will be on per-share growth, in addition to its continued focus on operational execution, which has always been a hallmark of the company. Mr. Saxberg also stated that Crescent Point will internally fund its business. The company will still make acquisitions, but they will be smaller, bolt-on acquisitions that will not tax its balance sheet or cash...
More