It appears bad news in China is "bad news" for everyone. With Chinese authorities already in full liquidity spigot-mode, the fact that China PMI for August collapsed to its lowest since March 2009 strongly suggests that - unlike every talking-head's proclamation - a crashing stock market does (whether reflexively or not) impact the real economy. US equity futures legged significantly lower on the news - S&P 500 to 7-month lows, eyeing the stunning 2,000 level; and Japanese stocks also legged lower.
Weakest China Manufacturing PMI since March 2009...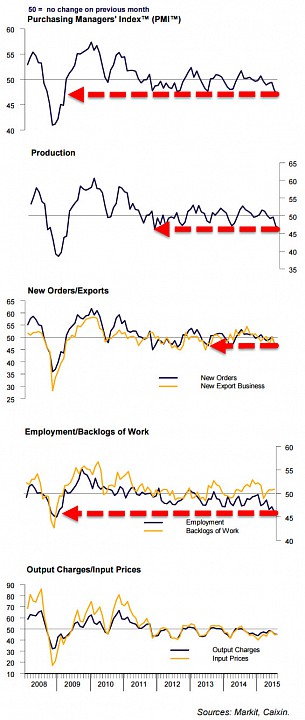 and the breakdown is ugly..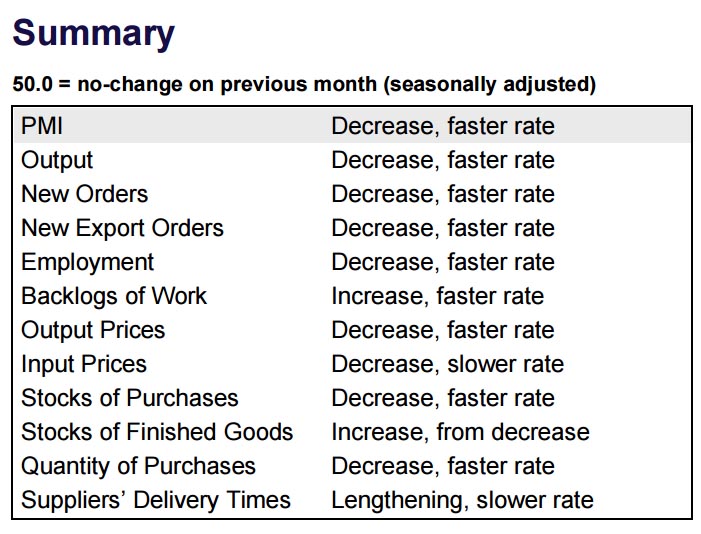 The 'confidence-inspiring' Caixin/Markit economists proclaim...
The Caixin Flash China General Manufacturing PMI for August has fallen further from July's two-year low, indicating that the economy is still in the process of bottoming out. But overall, the likelihood of a systemic risk remains under control and the structure of the economy is still improving. There is still pressure on the front of maintaining growth rates, and to realize the goal set for this year the government needs to fine tune fiscal and monetary policies to ensure macroeconomic stability and speed up the structural reform. This will lead the market to confidence and renew the vigour of the economy."
Thouigh we are unsure where there enthusiasm that a bottom is forming comes from.
And the result...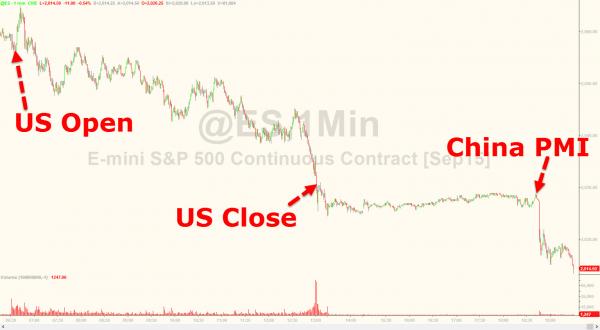 \
Charts: Bloomberg