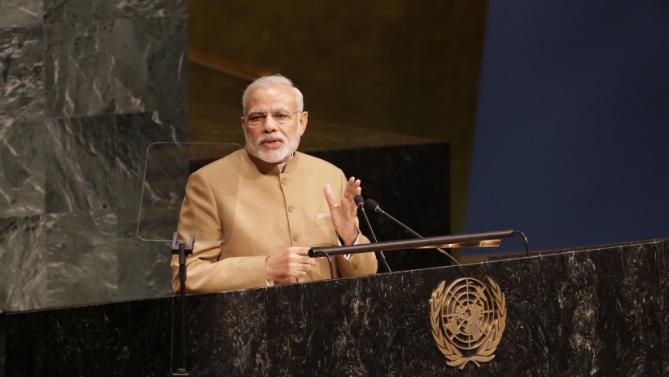 SAN FRANCISCO (AP) -- For a change, Silicon Valley is buzzing about something besides a sleek new device, mind-bending breakthrough or precocious billionaire.
A rare visit by Indian Prime Minister Narendra Modi this weekend has captivated his extensive fan club in the area and commanded the attention of major U.S. technology companies eager to extend their reach into a promising overseas market.
It will also give Modi, a Hindu nationalist elected to office last year, an opportunity use the world's high-tech capital as a pulpit to promote his plan to transform India into a hub of innovation. He envisions a "Digital India," where ubiquitous high-speed Internet access will empower entrepreneurs to build software and other technology products that will raise the standard of living in a country where many households are still impoverished.
"He's like a rock star over here," said Vivek Wadhwa, a fellow at Stanford University's Rock Center for Corporate Governance who has studied Silicon Valley and its reliance on immigrants in its technology-driven workforce. "He really does seem to understand the significance and importance of tech."
Despite his popularity, Modi still faces strident criticism from some. A group of more than 100 college professors and other academics across the U.S. have posted an open letter on the Internet warning people to beware of Modi's digital push. They say it could be a veiled attempt to enable the government to monitor private communications and suppress dissent.
"A lot of this...
More