Cyber attackers working for the Chinese government accessed the private emails of "many" top officials in the Obama administration.
The revelation comes from a senior U.S. intelligence official and a top secret document analyzed by NBC News. China has been reading the private emails since April 2010, writes Kate Knibbs for Gizmodo.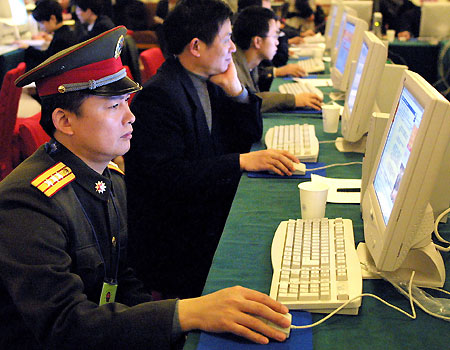 China reading officials' private emails since 2010
U.S. officials first codenamed the email intrusion "Dancing Panda," before it was renamed "Legion Amethyst." An NSA briefing from 2014 reveals that the breach was first discovered in April 2010, was ongoing in 2014, and NBC's source claims it continues to this day.
Google Inc (NASDAQ:GOOG) revealed that Gmail accounts maintained by some U.S. officials had been compromised in 2011, however accounts from other service providers were also hacked. None of the official government email accounts were accessed due to their higher levels of security, said the NBC source.
Chinese cyber attacks targeted the private emails of "all top national security and trade officials," the source continued.
Email address books were taken by the hackers, before they...
More