Despite years of gridlock, this year's legislative achievements are de minimus to say the least, and according to at least one congressman, it's all Trump's fault.
As The Hill reports, Rep. Mike Simpson (R-Idaho) says President Trump and his family are a "distraction" from the GOP's attempts to enact its legislative agenda.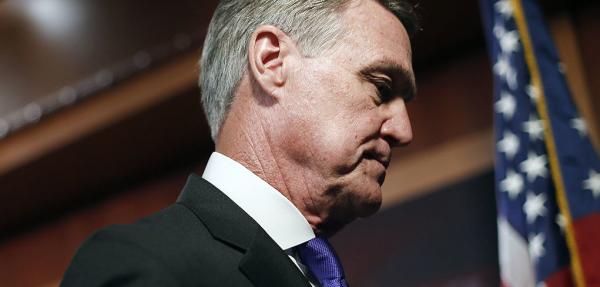 Simpson on Wednesday told Politico that he doesn't "even pay any attention to what is going on with the administration because I don't care."
"They're a distraction. The family is a distraction, the president is a distraction," Simpson said.

"At first, it was 'Well yeah, this is the guy we elected. He'll learn, he'll learn.' And you just don't see that happening."
GOP lawmakers are beginning to express frustration with Republicans' inability to pass major legislation since Trump took office, after their attempts to repeal and replace ObamaCare in the Senate collapsed this week.
"We're in some quicksand right now. We just can't seem to free ourselves," said Rep. Steve Womack (R-Ark.).
Senator David Purdue added, rather ominously,
"We haven't started the debt ceiling; we have to fund the government; we have to do the budget."

"I'm the one counting the days. I'm very nervous."
And, as we noted yesterday, the market is starting to pay attention...