Moments ago, a Lufthansa Germanwings Airbus A320, flight 4U9525, on a Barcelona to Dusseldorf route, was reported to have crashed in the area of Digne, Alpes-de-Haute-Provence in southern France. French Prime Minister Valls confirmed the Airbus A320 crash. According to Plane Finder, the Germanwings plane, callsign D-AIPX, was a 24 year old A320 and part of the Germanwings fleet.
French Interior Minister is heading to the crash site, Le Monde reported. The information was also confirmed by the local authorities of the Alpes-de-Haute-Provence.
UPDATE CRASH The aircraft was delivered on 1991-02-05 to Lufthansa http://t.co/pFdVDioV0e pic.twitter.com/KqMiU7ctNq

— AirLive.net (@airlivenet)

https://twitter.com/airlivenet/status/580324232888000512
Last few positions of the

https://twitter.com/germanwings

flight plotted on a map pic.twitter.com/UX5G1gYGX7

— Plane Finder (@planefinder)

https://twitter.com/planefinder/status/580323877429112832
According to initial press reports the plane had 142 passengers on board, with another 6 in the flight crew.
Plane Finder data shows the last known location of the airplane: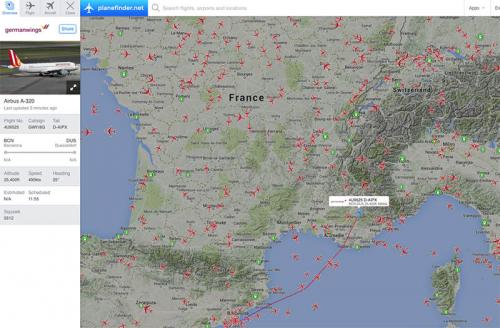 As Plane Finder also notes, below is the rate of descent of the flight in its last moments.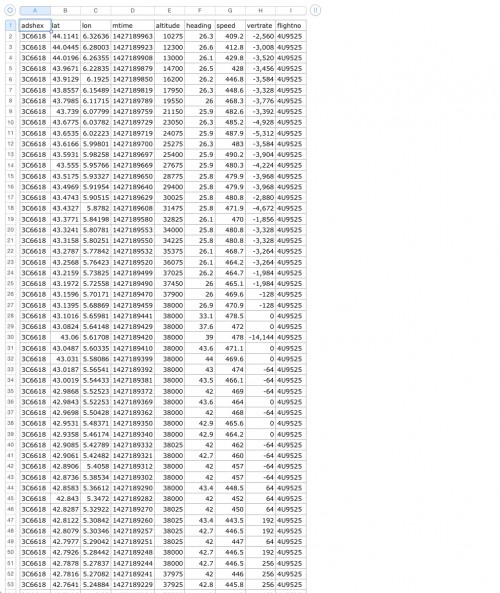 French president Hollande has added that it is unlikely there were any survivors in the crash.
https://twitter.com/hashtag/BREAKING?src=hash

No survivors expected in French Alps plane crash: Hollande

— Agence France-Presse (@AFP)

https://twitter.com/AFP/status/580324456515637248
More as we get it.