Oil has printed a cycle low meaning that in all probabilities a new cycle has begun. We should see higher prices for the next month or so.
Exxon stock did not participate in the strong rally crude oil went through since mid-February but dividend investors will do fine.
Exxon is a defensive oil major and has held up well in the downturn. However, it will underperform in a rising oil price environment.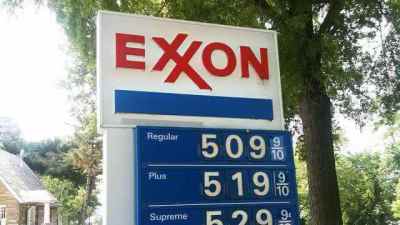 Crude oil prices rallied well past $37 on Thursday and since Thursday's high was well past the April 4th high ( when oil printed its low for this cycle), I believe the bottom is in for oil as Thursday marked the start of a brand new cycle which should last at least 40 days. The stock market also printed a daily cycle low and a rising stock market along with rising energy prices is a bullish set-up for energy stocks going forward.
Many are attracted to Exxon Mobil (NYSE:XOM) as it is the biggest company by far in this space with a market cap of $341 billion and also for its credit rating which continues to be triple A status. However, in an up-trending market (one I believe is already in motion) Exxon will under-perform other oil majors due to its integrated model and sheer size of its downstream division. Exxon is an excellent defensive oil stock which protected investors well during the down turn. However, now that markets have turned around, it may be the time to redirect capital within your energy portfolio. Exxon stock, in my opinion, is not the place to be. Here are 3 strong reasons why.
Firstly, as the chart below shows, crude oil prices went from under $40 a barrel in 2009 to $106 a barrel in June 2014 which is almost a 200% move. However, Exxon stock in...
More