Toyota Motor Corporation manufactures, sells, leases, and repairs passenger cars, trucks, buses, and their related parts worldwide. The Company also operates financing services through their subsidiaries. Toyota Motor builds homes, produces pleasure boats, and develops intelligent transportation systems including radar cruise control and electronic toll collection systems.
The aim of this article is to examine how share price respond to news in the past and significant events of Toyota Motor Corporation performance.
http://www.bloomberg.com/quote/7203:JP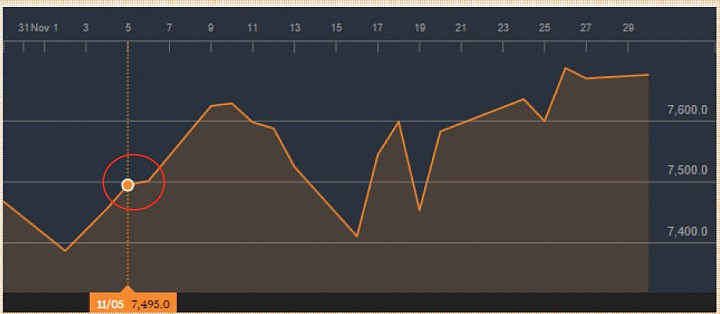 On November 5th Toyota Motor Corp. will buy back as much as 798 billion yen ($6.6 billion) of its stock this fiscal year, spending a record amount to reward shareholders as profit heads toward an all-time high for the third year in a row. This event has an immediate impact on share price and such a tendency has continued for several days. According to that consistency of buying back that has lasted for the third year in a row financial market as surely as shareholders feels sustainability in performance of Toyota Motor Corp and is confident in sustention.
http://www.bloomberg.com/news/articles/2015-11-05/toyota-mot...
On November 6th news was announced that Toyota Motor Corp. is spending $1 billion to form a research institute focused on the artificial intelligence and robotics technology it needs to make cars that can overcome driver errors and reduce traffic fatalities. This event has influenced share price due to positive expectations of shareholders about future company's development in creating safety cars.
These two events have provided a short-range growth and opportunity to gain.
http://www.bloomberg.com/news/articles/2015-11-06/toyota-to-...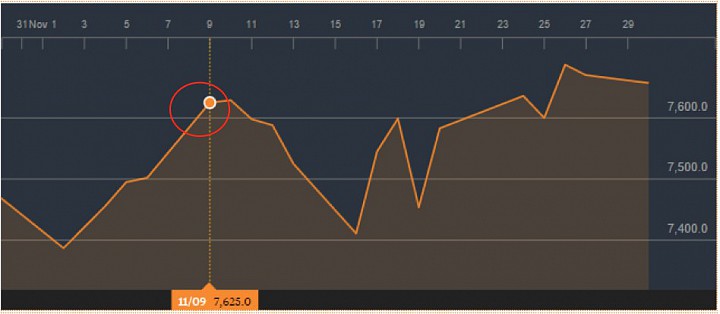 On Japan Exchange Group there was an occurrence on November 9th when Yen declined by 1.1 % after American job report. Japanese stocks advanced, driven by exporters and banks, as the yen weakened against the dollar after a better-than-expected U.S. jobs report increased speculation that the Federal Reserve will raise interest rates next month.
Toyota Motor Corp. and the three lenders known as the nation's megabanks were among the biggest boosts to the Topix index, which rose 1.8 percent in Tokyo to close at its highest level since August 20th.
http://www.bloomberg.com/news/articles/2015-11-09/japanese-s...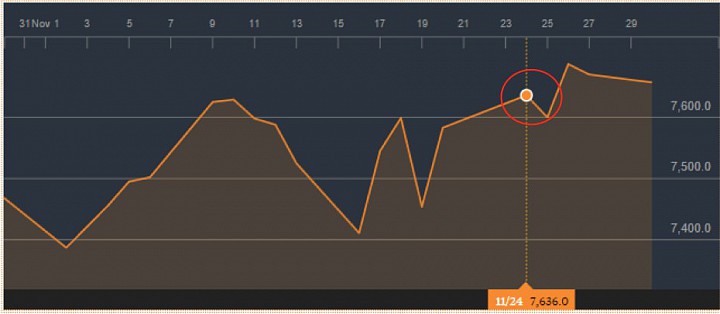 On November 25th Toyota Motor Corp. reissued a recall for 1.6 million cars in Japan over Takata Corp. air bags, after a component that was deemed to be safe in a Nissan Motor Co. vehicle ended up injuring a passenger. There was an immediate little decrease in share price after announcement.
http://www.bloomberg.com/news/articles/2015-11-25/toyota-rec...