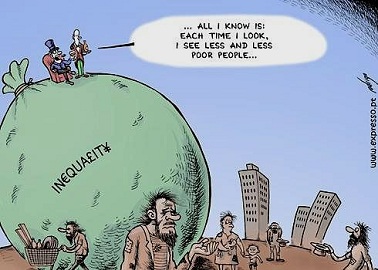 Global private wealth will grow 40 percent to $369 trillion by 2019, with more than one quarter of the growth coming from emerging markets, according to Credit Suisse Group AG.
Worldwide wealth will climb 7 percent a year, outpacing gross domestic product, and boosting the number of dollar millionaires to 53 million, from 35 million, over the next five years, Credit Suisse said in a report published today.
"We expect to see a big improvement in the position of emerging economies over the next five years," Credit Suisse said in the report. "Asia and particularly China will account for the largest portion of newly created wealth among the emerging markets."
The share of global wealth from emerging markets will advance over the next five years to more than one fifth, as millionaires almost double in China and increase more than 50 percent in countries such as India, Indonesia and Mexico. The contribution from emerging markets declined after the 2008 financial crisis amid a deceleration of economic growth and as developed-market stocks posted superior returns.