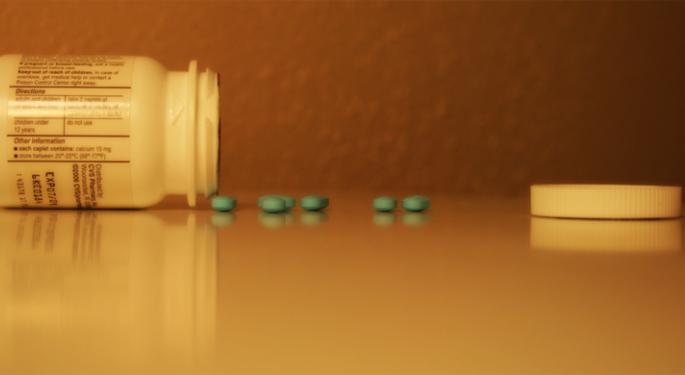 Ontario palliative care doctors are warning about a move that the Ministry of Health quietly made last month. As of next January, the provincial government will no longer cover the cost of powerful narcotics (morphine 200 mg tablets; hydromorphone 24 mg and 30 mg capsules; fentanyl 75 mcg/hr and 100 mcg/hr patches; and meperidine –Demerol- 50 mg tablets), even for those patients close to the end of their lives.
Apparently, this is a move aimed at reducing the misuse of opioid painkillers as an opioid consumption epidemics spreads across North America. And, to an uninformed reader, this plan could make sense. However, doctors have warned, it does not!
Related Link: Opioid Addiction: What To Do When A Loved One Is Hooked, According To Science
As explicated in a recent Vice article, the decision to no longer cover the cost of opioid painkillers will probably have little impact on street consumption, as diversion is not very common among patients in pain – they need every last bit of relief they can get… so why would they sell their stash?
In fact, much of the fentanyl seen in Canada's streets are bootleg versions of the original drug. Some believe these fakes come from China. No matter where they come from, restricting the sale of prescribed opioids does not seem like the answer to illegal dealings.
Related Link: Facebook Is Addictive, But Now It's Being Used To Treat Addicts
Consequently, Dr. Glen Maddison and other fellow palliative care physicians have already addressed the government to complain about this initiative. Terminal patients need pain relief, they explained, adding that this move could result in these patients spending roughly $75 per month in these meds.
Doctors Be Heard
It seems like doctors and specialists have been heard, though. In a recent email, the Ministry of Health told Vice that they want to "make sure Ontario patients can continue to access appropriate pain care, and consideration will be given to using systems already in place."
"This means they're listening," Maddison said.
However, other doctors disagree. University of Toronto's David Juurlink explained that patients "receiving these extraordinarily high dosages (such as those being cut out by the government)" are not benefiting from the drugs, which are doing them "more harm than good." Typical dosages leave patients at "greater risk of dying from the meds than from anything else," he continued.
Nonetheless, there is something both Madisson and Juurlink agree on: the new policy won't do much to stop abuse and street use.
Who's Making Opiodis?
Some companies that make opioids include:
Disclosure: Javier Hasse holds no interest in any of the securities or entities mentioned above.
© 2016 Benzinga.com. Benzinga does not provide investment advice. All rights reserved.