Leading U.S. tech stocks have suffered a technical glitch ahead of the Independence Day holiday that has led to whipsaw trading and strange pricing, with Amazon (AMZN) and Apple (AAPL) having their prices set at $123.47 in after-hours trading.
Some of the biggest names in tech have been seen their stocks surge and plunge. Bloomberghas the details: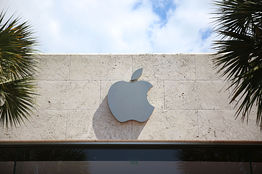 The prices of shares in some of the world's biggest companies seemed to alternately plummet or soar in after-hours trading on Nasdaq Inc.'s flagship exchange.
The likes of Amazon.com Inc. and Microsoft...
More