Ouch. Two thirds of Americans disapprove of the way Republicans in Congress are handling the negotiations over the budget and debt ceiling. That's a really low number. Obama comes in at 53%, not much changes since late September.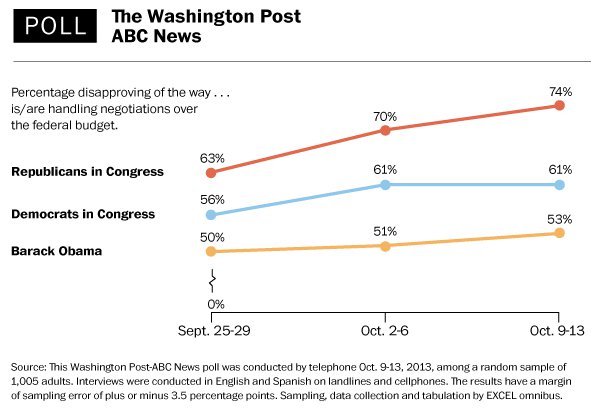 (Source: Huffington Post)
This type of poll numbers put Republicans under pressure and therefore at a disadvantage. Hopefully that means resolution is on its way. We'll find out soon enough...
- Nick