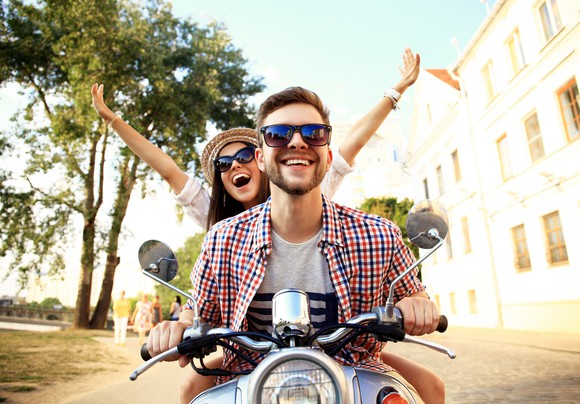 There's no question that online dating has fast become a booming space. The industry, which was nonexistent a generation ago, is now worth an estimated $2.5 billion in the U.S. alone, and counts tens of millions of customers around the world.
Match Group (NASDAQ:MTCH) is the world's leading online dating service, but the industry remains highly fragmented (as the company's own portfolio of 45 brands indicates). Not only is Match Group facing dozens of competitors, but it also operates in a fast-moving space as customers turn over quickly and trends change with new technology. Tinder, for example, Match Group's popular mobile app and primary growth driver, only launched in 2012.
In order for investors to understand Match Group's prospects, it's important to understand the competitive landscape. Let's take a look few other online dating brands and companies that pose the biggest threat to Match Group's empire.
1. eHarmony
Historically, eHarmony has probably been Match Group's biggest competitor. The questionnaire-based online dating platform brings in about $300 million a year, but tends to attract an older demographic than Match Group, which is increasingly focused on younger users through Tinder.
According to industry observers, online dating is increasingly moving to app-based services like Tinder that are based on appearance or immediacy, rather than eHarmony, which takes more of a time commitment upfront.
eHarmony is still a private company, as it has been since its launch in 2004. Since eHarmony is more of a competitor to...
More