Apparently, Seagate Technology's shares spiked in the after-hours trading thanks to good preliminary quarterly results. You can read more about them here. The stock is up over 13% after close:

The short-term options on the stock have historically been priced at high implied volatility and are now in the top quartile, according to market data: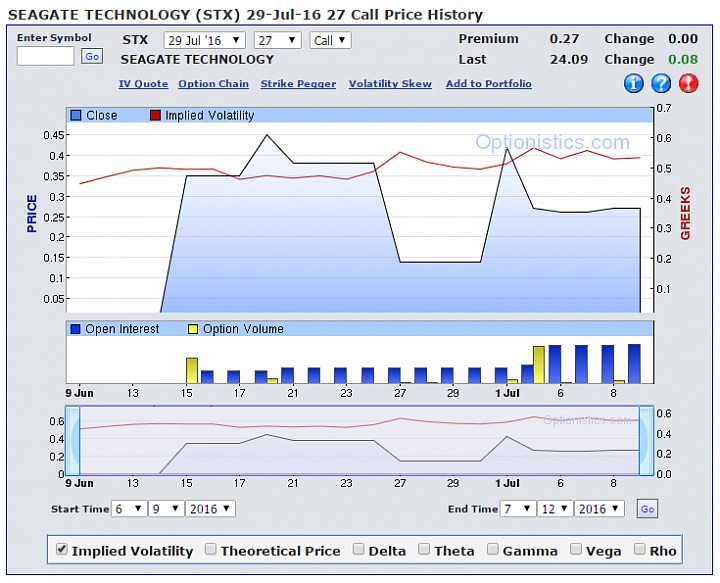 Obviously, when an option trades in the 93rd percentile, not selling it is a sin. On the other hand, you want to be delta-neutral - that is, stay away from the deadly upside exposure. Hence, a covered call is one of the best strategies you can execute.
The problem is that, because the stock gapped higher in the...
More