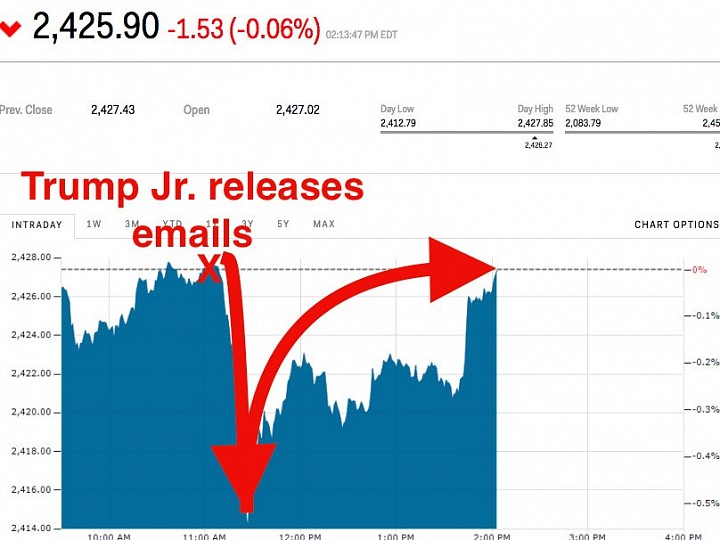 Wheeee, what a ride!
We had a nice little dip yesterday as it was revealed that Donald Trump Jr, Jared Kushner and Paul Manifort clearly committed Federal Crimes (campaign finance laws) which say:
"A foreign national shall not, directly or indirectly, make a contribution or a donation of money or other thing of value, or expressly or impliedly promise to make a contribution or a donation, in connection with any Federal, State, or local election.

"A solicitation is an oral or written communication that, construed as reasonably understood in the context in which it is made, contains a clear message asking, requesting, or recommending that another person make a contribution, donation, transfer of funds, or otherwise provide anything of value."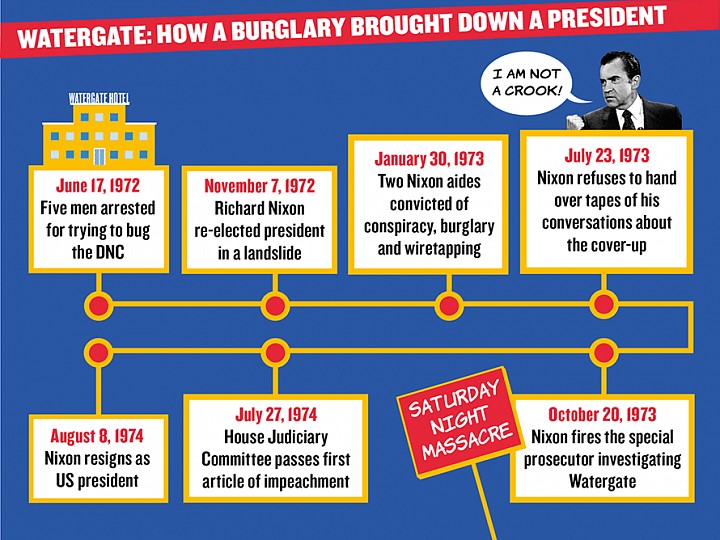 The cover-up is now incidental to the actual crime and now the question is whether the President knew what his campaign manager, son and son-in-law were doing or if he was completely oblivious, as he now claims. Anything other than completely oblivious is an impeachable offense for Presdident Trump so we'll have to hope it's a coincidence that:
"On the same day Donald Trump Jr. confirmed the meeting with Mr. Goldstone—two days before the meeting took place—the elder Mr. Trump at a rally promised to give a "major speech" days later that would address "all of the things that have taken place with the Clintons."

The "good news" is the markets were saved, for the moment, by a weakening Dollar, which dropped 0.5% as International Traders lost even more confidence in the United States of America and it's Government. Dropping the value of the Dollar instantly makes things you buy with a Dollar, like stocks and gold, more expensive (in Dollars) and so the Gold (/YG) trade idea we had for you in yesterday morning's PSW Report made a quick gain of $322 per contract on the $10 move higher (rejected at $1,220) so you are welcome for that AND the ABX trade,…
Provided courtesy of Phil's Stock World.