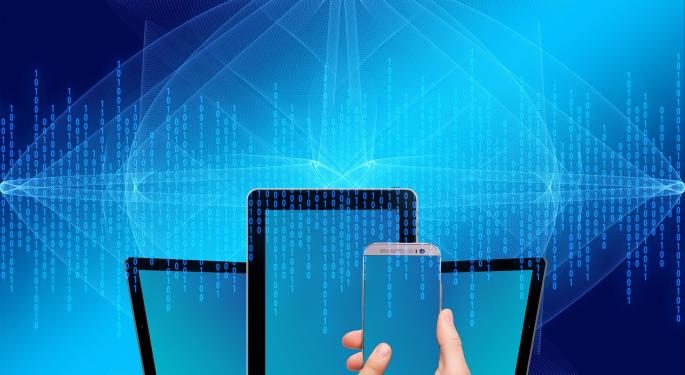 Salesforce.com, inc. CRM reported robust results for Q3 and raised guidance for Q4.
The latest performance and outlook indicate the previous quarter was merely "a speed bump" on the company's journey to achieving revenue of $10 billion by FY 2018, BTIG's Joel Fishbein said in a report. He maintained a Buy rating on Salesforce, with a price target of $100.
The company recorded billings growth of 19 percent year-over-year, significantly ahead of the consensus estimate of 13 percent. Deal metrics were strong, and a record number of high value [seven-figure] transactions were reported.
"The company adeptly changed its selling motion in the U.S. over the past quarter to align with a market shift, and the bounce-back in their home market coincided nicely with positive results across all geographies," Fishbein commented.
From $10 Billion To $20 Billion
Salesforce is approaching its target of $10 billion in revenue by FY 2017 and management believes the company can reach $20 billion in the next three to four years, implying a 20-25 percent CAGR. Although this translates to some deceleration in growth relative to prior years, but it's "still impressive," Fishbein mentioned.
"Overall, we see the innovation pipeline and recent acquisitions as augmenting the company's long-term value proposition, and believe in Salesforce's ability to drive shareholder value," the analyst added.
Date
Firm
Action
From
To
Nov 2016
OTR Global
Upgrades
Mixed
Positive
Oct 2016
Rosenblatt
Initiates Coverage On
Buy
Oct 2016
DA Davidson
Maintains
Neutral
© 2016 Benzinga.com. Benzinga does not provide investment advice. All rights reserved.