Shares of Sprint Corp S lost more than 12 percent Monday morning and hit a new 52-week low of $5.72 after it was confirmed that ongoing merger talks with T-Mobile US Inc TMUS ended with no agreement reached. Read more
A breakout of the falling channel is coming. Some upside can be fromed.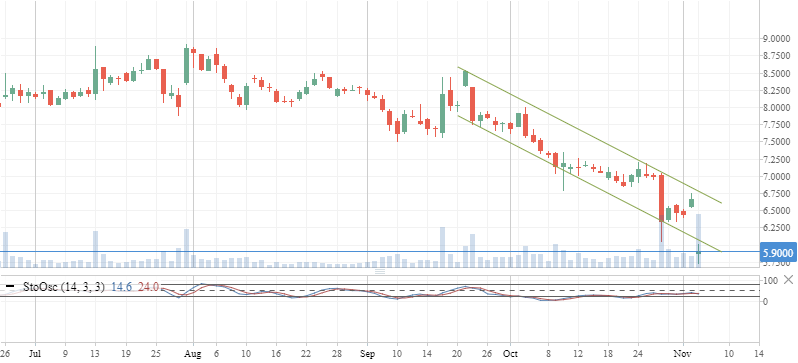 Stochastics are oversold, so some upside is possible. The price will go up and close the gap.
$TMUS
, T-MOBILE US INC / D