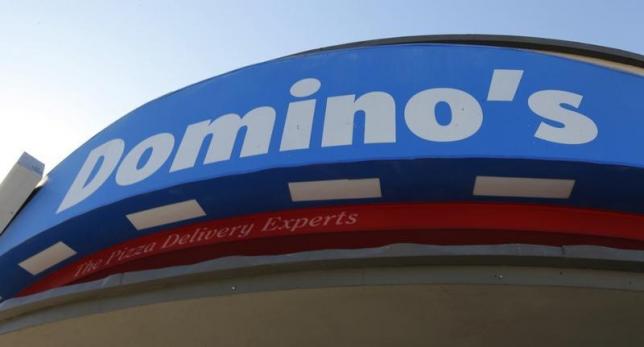 Domino's Pizza Inc (DPZ.N) on Thursday reported quarterly revenue below analysts' estimates for the second straight quarter as the company struggles with a strong dollar.
Shares of the company, whose profit also fell short of analysts' estimates, were down 4.2 percent in premarket trading on Thursday.
Domino's said last week that third-quarter profit would be reduced by 6 cents per share due to higher insurance expense related to its casualty insurance program.
Net income rose to $37.8 million, or 67 cents per share...
More