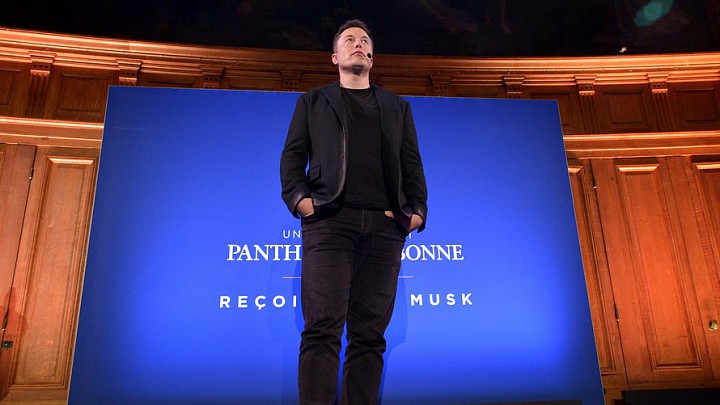 Tesla Motors Inc. Chief Executive Elon Musk has survived years of questionable moves thanks to the Steve Jobs-like pedestal upon which Tesla fans foist him and the tremendous growth of the companies he has backed. His pedestal is now tipping, however, amid a jaw-dropping series of hazardous risks that should concern all Tesla investors.
Musk's run of questionable decisions began in May, when he pushed forward projections for manufacturing during Tesla's TSLA, +3.69% earnings call, fueled by the enthusiasm and preorders from its fanatical customers for its lower-cost Model 3. Musk said the company would be manufacturing at a rate of 500,000 vehicles a year by 2018, two years earlier than previously projected, a goal that Bloomberg noted was a faster growth rate than when Henry Ford pioneered production of the Model T, the first mass-market car.
One month later came Musk's conflict-ridden proposal to buy SolarCity Corp., SCTY, +3.03% the residential solar installer that counts Musk as chairman and largest shareholder. Tesla shares plunged 11% in reaction to the offer to buy the company, which was founded and is run by Musk's cousins, Lyndon and Peter Rive, one of several worrisome ties between the companies that rightfully spooked investors and has led to a series of recusals for board members from the decision-making process.
"The SolarCity transaction just highlighted a problem," said Stephen Diamond, an associate professor at Santa Clara University School of Law and an expert in securities laws and corporate governance.
Diamond is advising an investment group, CtW Investment Group, which wrote a letter to Tesla's board voicing concerns about the ties among six of seven Tesla's directors to SolarCity. CtW, which stands for Change to Win, is asking Tesla to recruit two independent directors to fully review the company's all-stock deal...
More