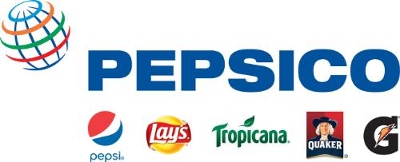 PURCHASE, N.Y., Nov. 19, 2015 /PRNewswire/ -- The Board of Directors of PepsiCo, Inc. (NYSE: PEP) today declared a quarterly dividend of $0.7025 per share of PepsiCo common stock, a 7.3 percent increase versus the comparable year-earlier period. The dividend is payable on Jan. 7, 2016 to shareholders of record at the close of business on Dec. 4, 2015. PepsiCo has paid consecutive quarterly cash dividends since 1965, and 2015 marks the company's 43rd consecutive annual dividend increase.
Over the past ten years, PepsiCo has returned more than $64 billion to shareholders in the form of dividends and share repurchases. The company expects to return $9 billion to shareholders in the form of dividends and share repurchases in 2015.
About PepsiCo
PepsiCo products are enjoyed by consumers one billion times a day in more than 200 countries and territories around the world. PepsiCo generated more than $66 billion in net revenue in 2014, driven by a complementary food and beverage portfolio that includes Frito-Lay, Gatorade, Pepsi-Cola, Quaker and Tropicana. PepsiCo's product portfolio includes a wide range of enjoyable foods and beverages, including 22 brands that generate more than $1 billion each in estimated annual retail sales.
At the heart of PepsiCo is Performance with Purpose – our vision to deliver top tier financial performance over the long term by integrating sustainability into our business strategy, leaving a positive imprint on society and the environment. We do this in part by offering a wide range of products; increasing the number of our nutritious foods and beverages; reducing our environmental impacts; and supporting our...
More