Over the past several years, the world's most recognizable brands have shifted away from the consumer goods sector and into the technology sector. We tend to focus on the companies we interact with every day, and in the modern world, that includes social media giants like Facebook FB.
With billions of users across several popular social platforms, Facebook has established itself as the outright leader in this still-growing industry, and the company looks poised to dominate the tech world for years to come.
It's also convenient that Facebook is led by a man like Mark Zuckerberg, who is both inspiring and polarizing—a combination that has created some of the world's most successful entrepreneurs. Since the earliest days of Facebook, when the site was being run out of a Harvard dorm room, Zuckerberg has not been afraid to butt heads with anyone.
That attitude helped the college dropout create one of the most powerful business empires in the world, and along the way, his personal net worth swelled to more than $63 billion.
Being the founder and largest shareholder of Facebook certainly helps with this, but Zuckerberg is an interesting rarity among the mega-moguls because he is not really known for his investing skills. Sure, Facebook has made a number of brilliant strategic moves over the years, but individual investors tend to turn to the likes of Warren Buffett for inspiration first.
But is this fair? Has Zuckerberg actually given investors a solid game-plan for success?
Indeed he has! Today, we'll be digging through some classic Zuckerberg quotes to uncover the founder of Facebook's three-step blueprint for investing success.
1. Take Risks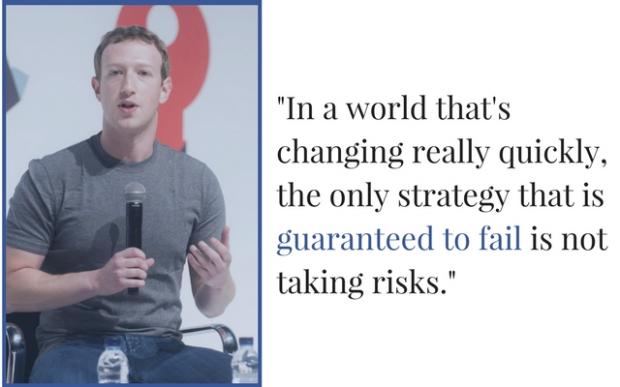 Every investor takes on risks—that's just the nature of the beast. Some investors prefer to minimize risk, opting instead for stable returns with limited downside. Others see things differently, and Zuckerberg is definitely one of those people. It's safe to say that if Zuckerberg were managing his own portfolio, he'd be taking a look at more volatile, high-growth stocks like AMD AMD and Micron MU.
2. Invest in Emerging Markets
As an investor, there's nothing more frustrating than hearing about a great emerging market just after the majority of its growth is done. Perhaps Zuckerberg is telling us to take a look at the Emerging Markets Index Fund EEM, or maybe we should target specific emerging markets like the India Index Fund INDA.
3. Stability Takes Time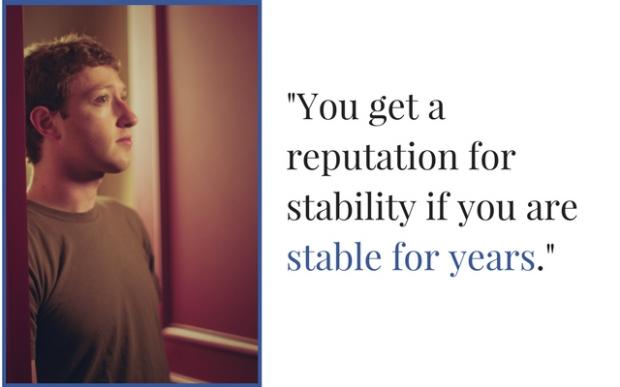 Reputations are not earned in a matter of months. If you want to be known as a strong investor with consistently stable returns, that's something that takes years and years to develop. For example, our proven Zacks Rank stock-rating system has more than doubled the S&P 500 since 1988.
Want to shape your own legacy as a successful investor? Check out our latest ideas for profiting from the Zacks Rank below.
Want more stock market analysis from this author? Make sure to follow @
https://twitter.com/Ryan_McQueeney
on Twitter!
The Hottest Tech Mega-Trend of All
Last year, it generated $8 billion in global revenues. By 2020, it's predicted to blast through the roof to $47 billion. Famed investor Mark Cuban says it will produce "the world's first trillionaries," but that should still leave plenty of money for regular investors who make the right trades early.
See Zacks' 3 Best Stocks to Play This Trend >>
Want the latest recommendations from Zacks Investment Research? Today, you can download 7 Best Stocks for the Next 30 Days.
Click to get this free report
Facebook, Inc. (FB): Free Stock Analysis Report
Advanced Micro Devices, Inc. (AMD): Free Stock Analysis Report
ISHARS-EMG MKT (EEM): ETF Research Reports
ISHARS-M INDIA (INDA): ETF Research Reports
Micron Technology, Inc. (MU): Free Stock Analysis Report
To read this article on Zacks.com click here.
Zacks Investment Research