Just when you thought it was safe to listen to the stability-preaching talking heads, crude futures are sliding and US equity futures are tumbling as Asia opens. Worse still XIV (VIX inverse ETF) has tumbled to fresh lows with a 24 handle in the after-hours market, suggesting more downside for stocks. With all eyes on China PMIs - though, there is little need for a weak PMI to be present for China to unleash moar measures, and a strong PMI will be scoffed at - it seems, the end-of-month rip-fest is fading fast...
Oil is sliding back..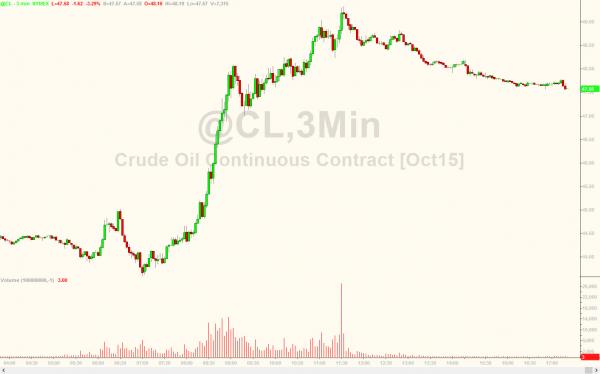 As Goldman explains,
within the context of the global oil market balance, rising OPEC and elevated non-OPEC ex. US production leave the global oil market still oversupplied with a decline in US production in 2016 increasingly likely to halt the build in inventories. For example, OPEC production rose by 485 kb/d between April and June as US production declined by 316 kb/d.

 

As a result, we reiterate our view that oil prices have to remain low, with our near-term WTI forecast of $45/bbl, to rebalance the oil market by late 2016
but US equity futures are tumbling... back to Thursday JPM crash levels...
As XIV tumbles... well below the scene of Friday's crime...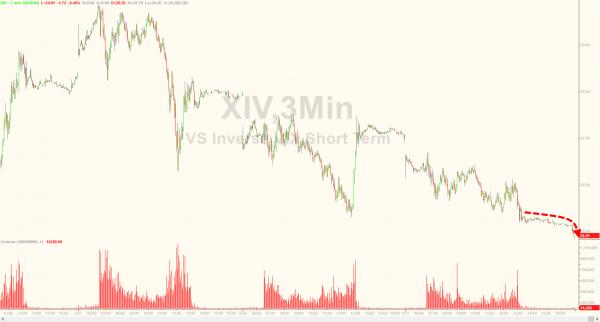 And VXX nears Monday's flash-crash highs...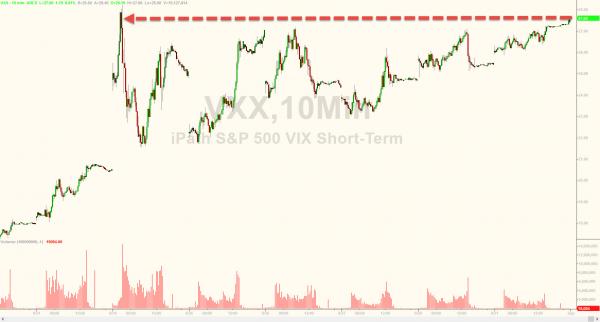 For if we learned one thing last week, it is the suddenly-illiquid ETF tail wagging the dog underlying assets that creates the big air pockets in today's markets.
Charts: Bloomberg